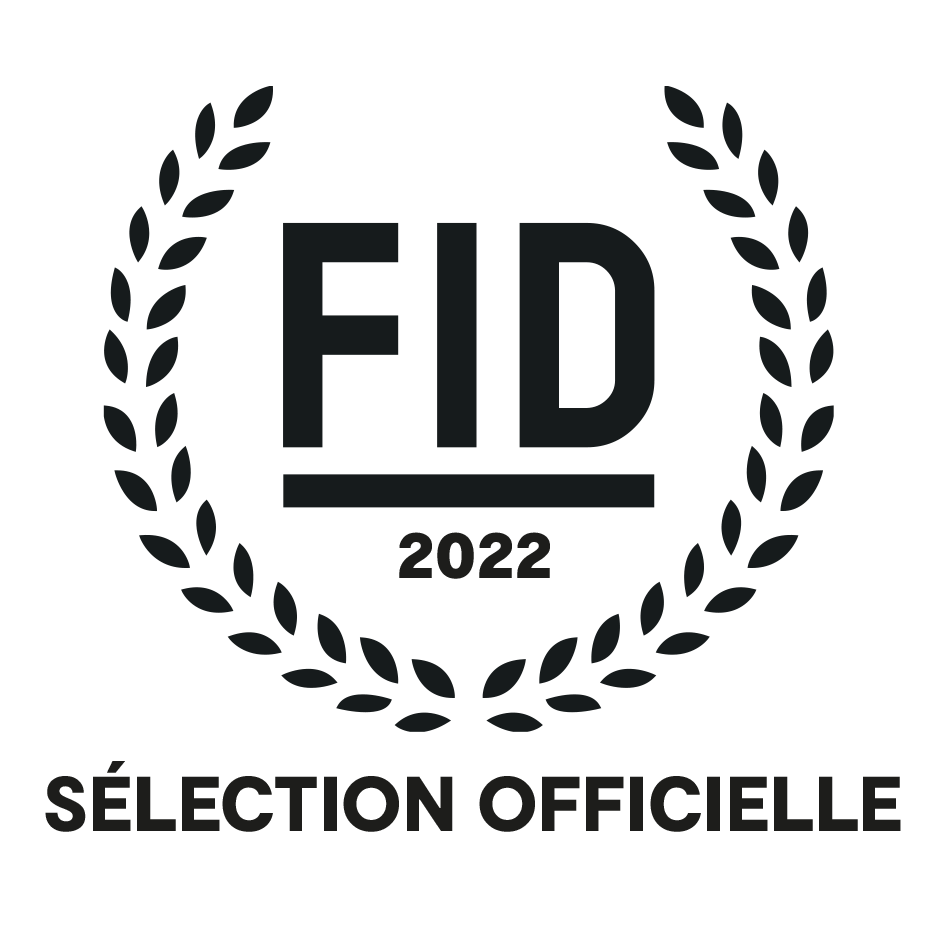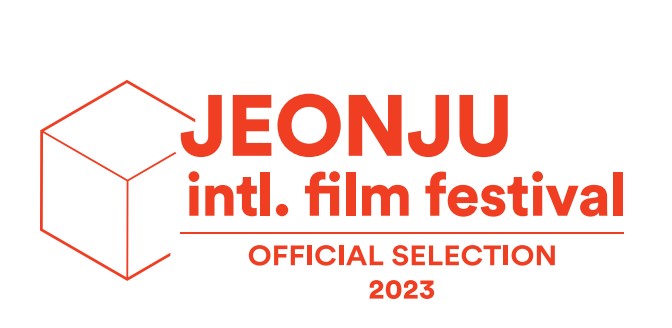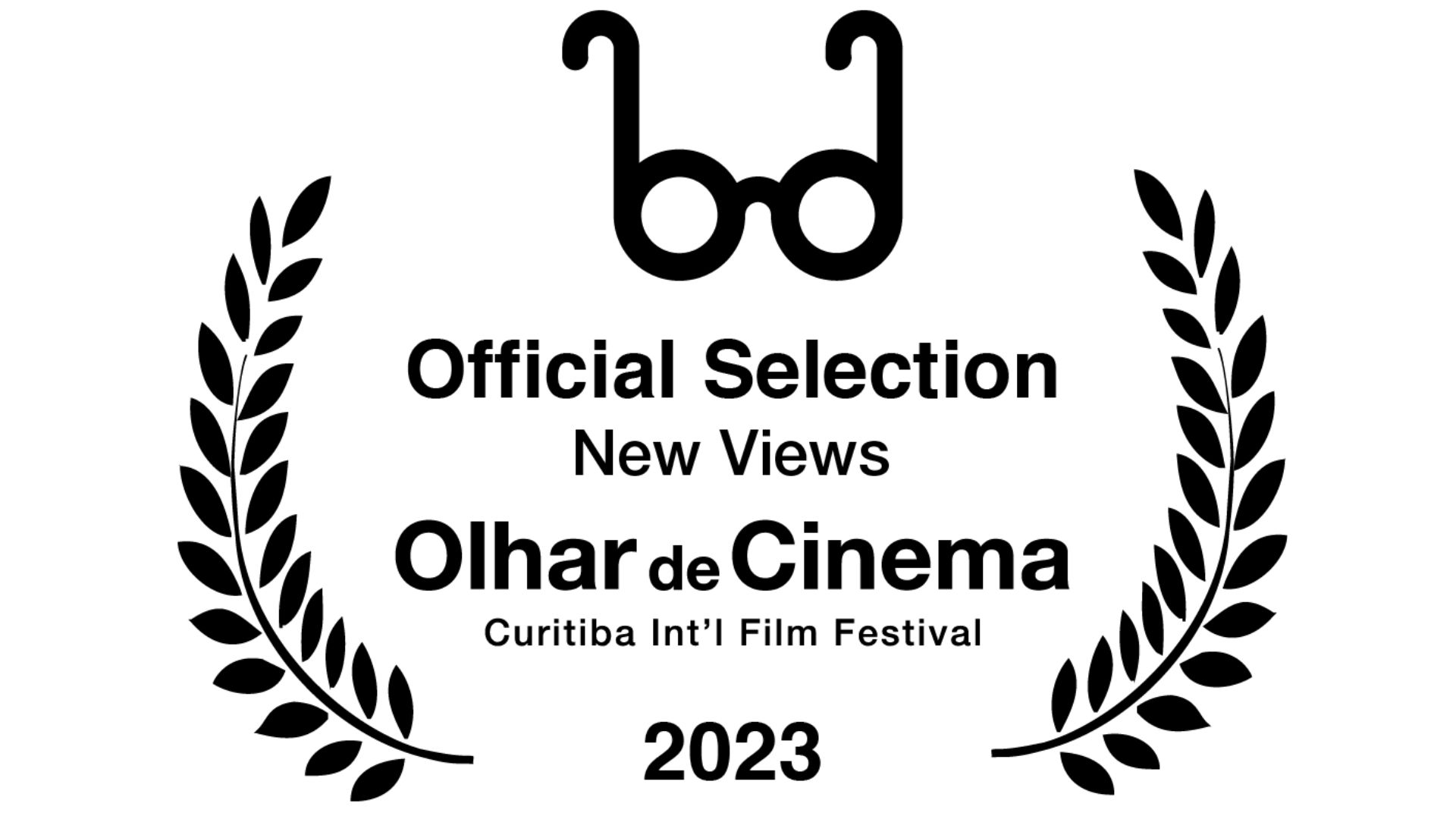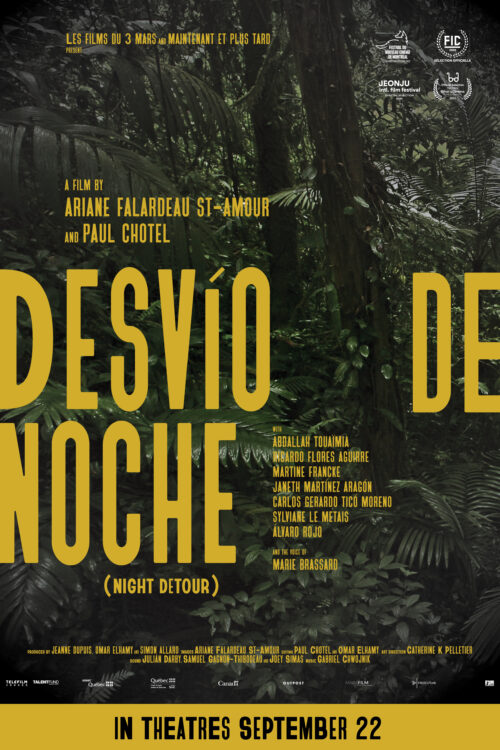 DESVÍO DE NOCHE (NIGHT DETOUR)
96 min., fiction, Québec, Canada, 2022
Directed by
Paul Chotel & Ariane Falardeau St-Amour
Produced by
Maintenant et plus tard - Omar Elhamy, Simon Allard and Jeanne Dupuis
Languages
Spanish, French, English
Short description
A journalist reminisces about her latest investigation; a sensory enigma made of tropical heat and melting ice on the Mexican West coast.
Watch the film
Film details
Synopsis
In the midst of a snowstorm, a journalist dives back into the memories of her most recent investigation. Following the sudden eclipse of star figure skater Violeta Martínez, the journalist travels to Violeta's hometown, a tropical village on the West coast of Mexico. There she encounters an intricate labyrinth of clues and wrong paths, surreal tales and enigmatic characters. As the story deviates and plunges into the night. A world fades into another.
Credits
Script : Ariane Falardeau St-Amour et Paul Chotel
Cinematography : Ariane Falardeau St-Amour
Art design : Catherine K. Pelletier
Editing : Paul Chotel et Omar Elhamy
Sound design : Samuel Gagnon-Thibodeau
Music : Gabriel Chwojnik
Sound : Julián Darby Carmona
Cast : Abdallah Touaïmia, Ricardo Flores Aguirre, Martine Francke, Marie Brassard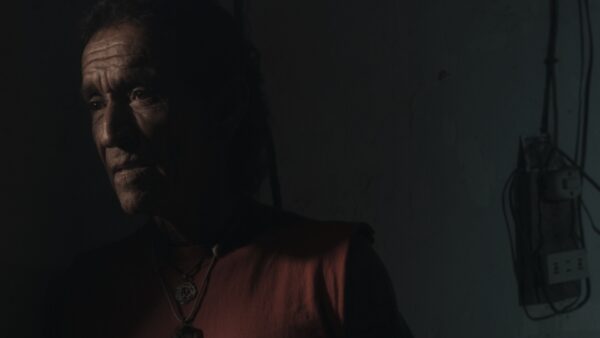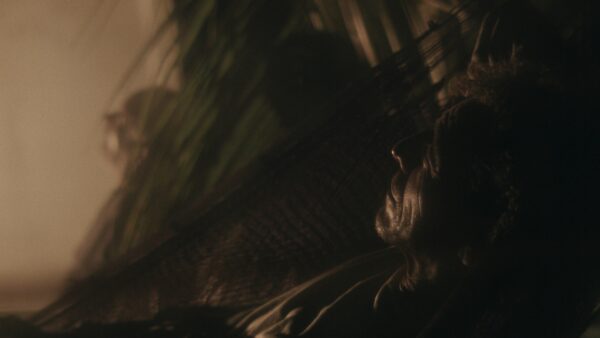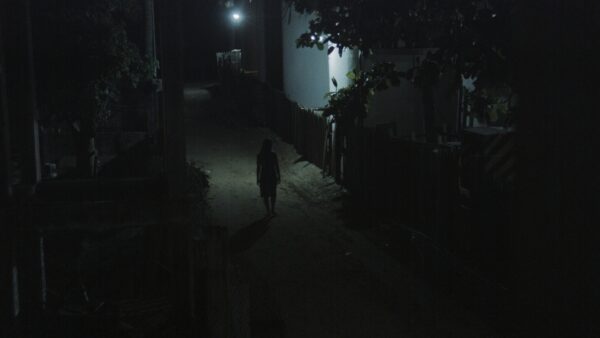 Direction
Paul Chotel
Born in Paris, Paul Chotel graduated from the Mel Hoppenheim School of Cinema in 2015.  He has since been involved in a multitude of projects as a writer, editor, director and producer. He recently co-wrote and co-produced Foam (2020) that premiered at the 70th Berlinale Shorts and was selected in Canada's Top Ten at TIFF. Desvío de noche is his first feature film as a writer-director.
Filmography
DESVÍO DE NOCHE, 96 min., 2022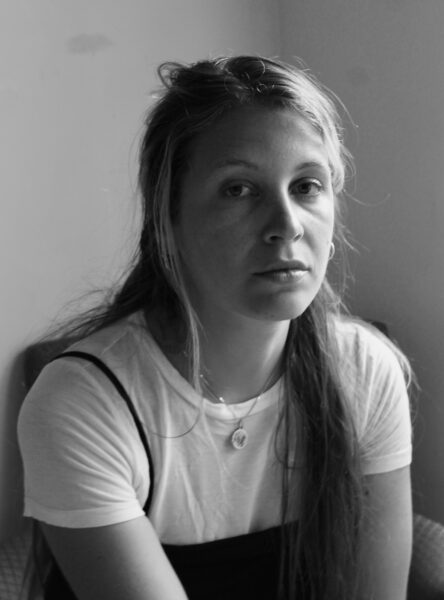 Ariane Falardeau St-Amour
Ariane Falardeau St-Amour is a Montreal director, cinematographer and producer. In 2018 she produced and shot her first feature film, Mad Dog Labine (2018), which won the Grand Prix Focus Québec/Canada in the Festival du Nouveau Cinema and the Gilles-Carle prize in the Rendez-vous du Cinéma Québécois. In 2020 she co-directed and shot her first feature film, Desvío de noche.
Filmography
DESVÍO DE NOCHE, 96 min., 2022