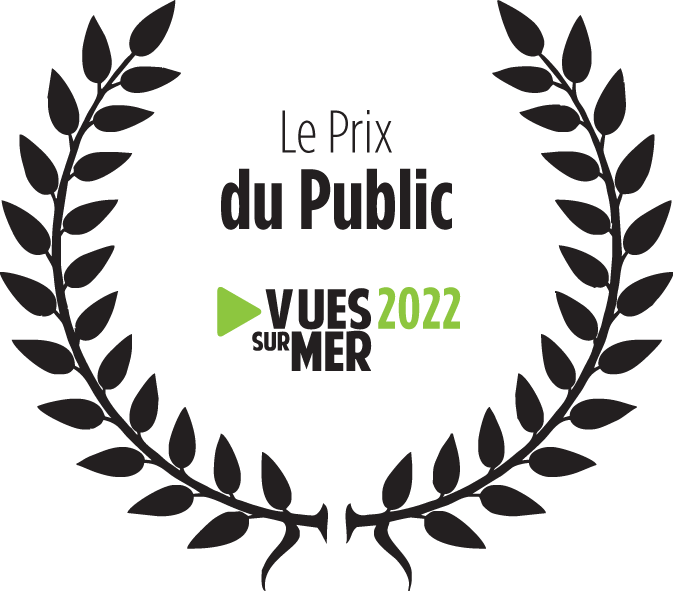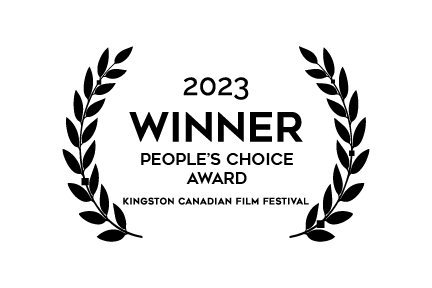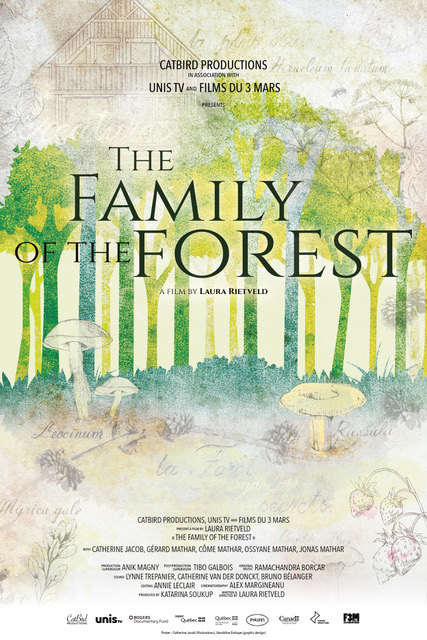 THE FAMILY OF THE FOREST
85 min, Documentaire, Québec, 2022
Directed by
Laura Rietveld
Produced by
Katarina Soukup - Catbird Productions 2, Inc
Language
French
Short description
Gérard and Catherine sacrificed family, friends and their homeland of Belgium for a life of self-sufficiency deep in the boreal forest of Gaspé Peninsula, Québec. Now 15 years later, as their three sons become young adults, what will happen to this remarkable life they've given everything to create?

Buy the DVD
Film details
Synopsis
Gérard Mathar and Catherine Jacob left family, friends and homeland for a life of self-sufficiency in the boreal forest of the Gaspé Peninsula, Québec. Now as their sons become adults, will the next generation also commit to a life bound to forest, land and sea? What makes the intense demands and sacrifices of this life worth it? What does it mean to truly appreciate and live with nature? And what can we learn from this inspiring family? The Family of the Forest ponders these questions with a poetic sensitivity while joining the Jacob-Mathar family at a pivotal time: as Côme, Ossyane, and Jonas emerge into adulthood and Gérard and Catherine complete an ambitious plan to keep sons close to family and forest.

Credits
Script writer : Laura Rietveld
Cinematography : Alex Margineanu
Editing : Annie Leclair
Sound design : Catherine Van Der Donckt
Sound mix : Bruno Bélanger
Music : Ramachandra Borcar
Sound : Lynne Trepanier
Director's statement
Not long after meeting Gérard and Catherine, I found myself sitting on their garden
terrace, sipping balsam fir lemonade out of Mason jars, and listening to their story.
Surrounded by the forest on an early summer's morning, their immense organic garden
to my left and two-story hand-built wooden home to my right, I knew there was a film
to be made.
I was primed to recognize and receive their story.
Humanity's relationship with the natural world was a theme of my first documentary,
Okpik's Dream. In 2015, the year I met Gérard and Catherine, Okpik's Dream won
Honourable Mention for the Grand Prize at the Innsbruck Nature Film Festival in Austria.
I attended the festival and was startled to see that most films fell into one of two
categories: talking head documentaries telling us that the planet is doomed or nature
documentaries filled with mesmerizing footage of landscapes, animals, plants, insects
but no trace of humanity. I yearned for a film bridging the two worlds, offering hopeful,
tangible, personal ways forward.
Influenced by artists like Emily Carr and Rembrandt, The Family of the Forest revels in
the light, texture and majesty of nature; in the tableau-like details and actions of a family
whose lives are so directly and intrinsically tied to the natural world. Inspired by Gérard
and Catherine's commitment to living with nature, I challenged myself and my
dedicated collaborators to root our craft in family, forest and nature. This intention
manifests in everything from the sound design with its reliance on field recordings to the
original music with its rhythmic, percussion sounds made from juniper berries and
green alder catkins foraged by the family.
While the determination to fill a void propelled this film forward, its inspiration is deeply
rooted in my own childhood memories of attending a rural school at the foot of the
forested Niagara Escarpment: playing in cold, dark streams, turning over moss covered
rocks in search of salamanders, never knowing what might lay beneath; watching
monarch butterflies open and close their wings while resting on milkweed pods;
bringing home praying mantises in my lunchbox, much to my mother's chagrin,
captivated by the imposing green insect with its head bowed and front legs folded.
The Family of the Forest is inspired by the simple yet sublime moments that come when
we engage with nature. It finds beauty and imagination in small acts, quiet moments,
difficult decisions, and the rhythm of life. These are some of the things that I longed for
seven years ago in an Austrian cinema; what I long for today in our overwhelming and
unprecedented times.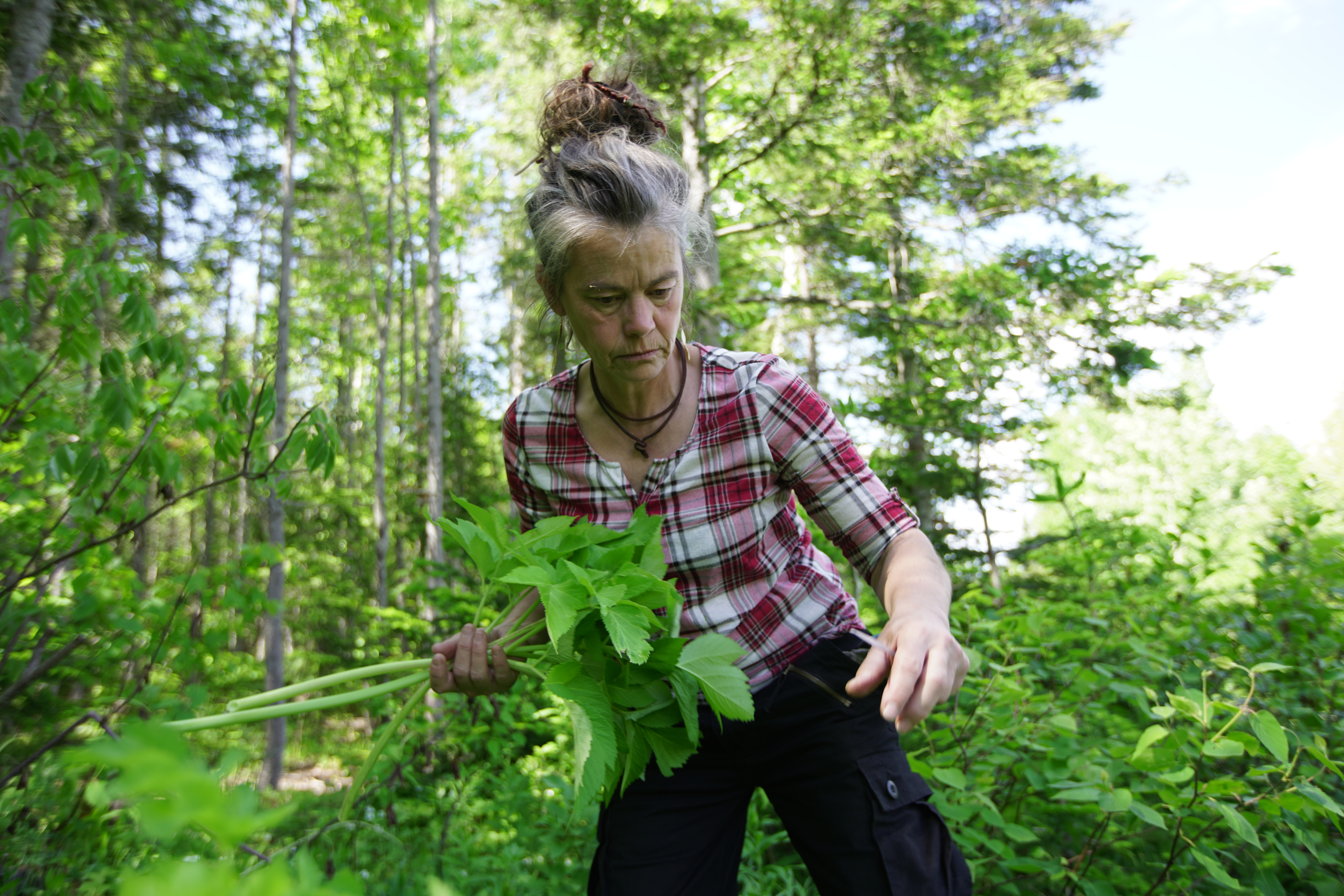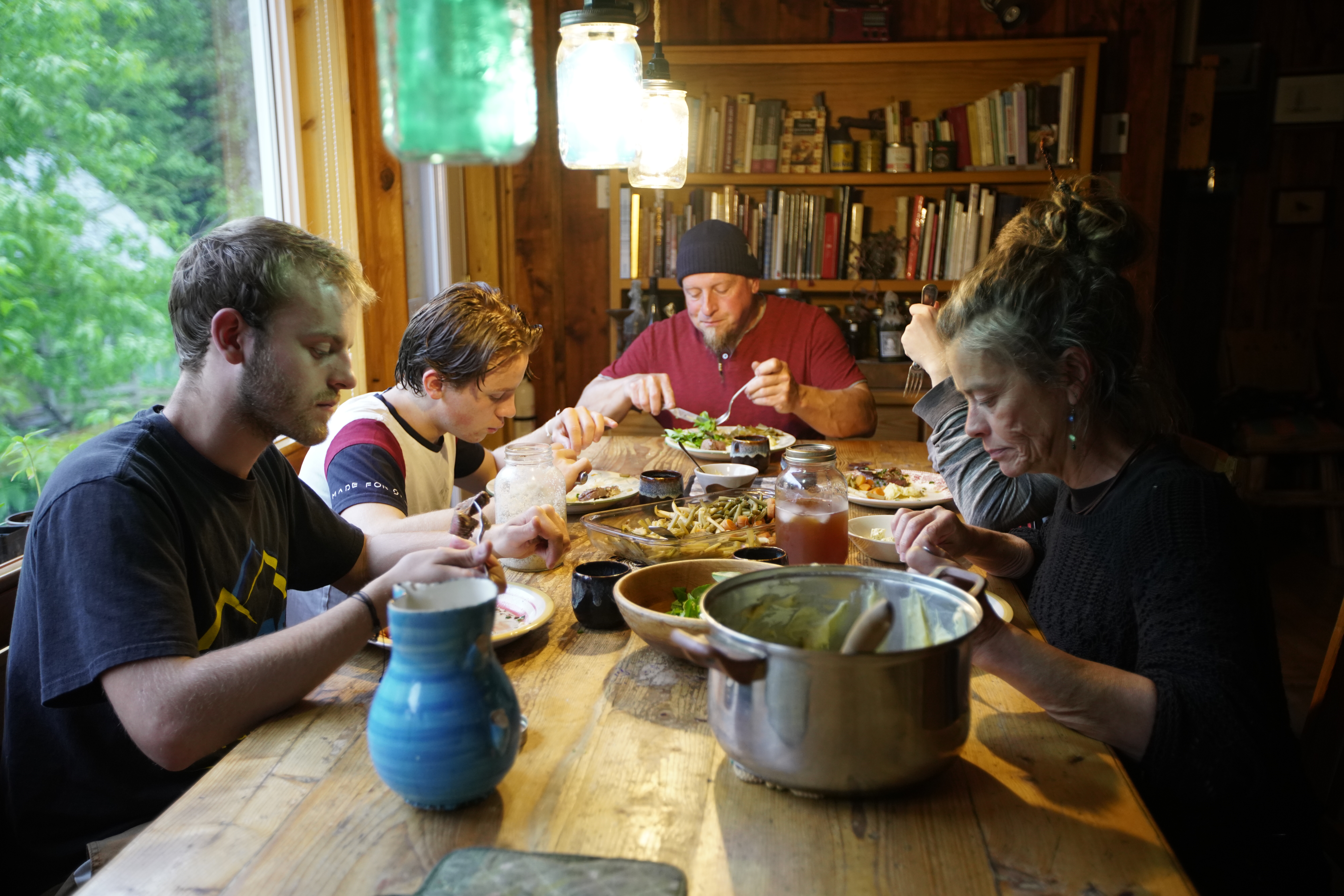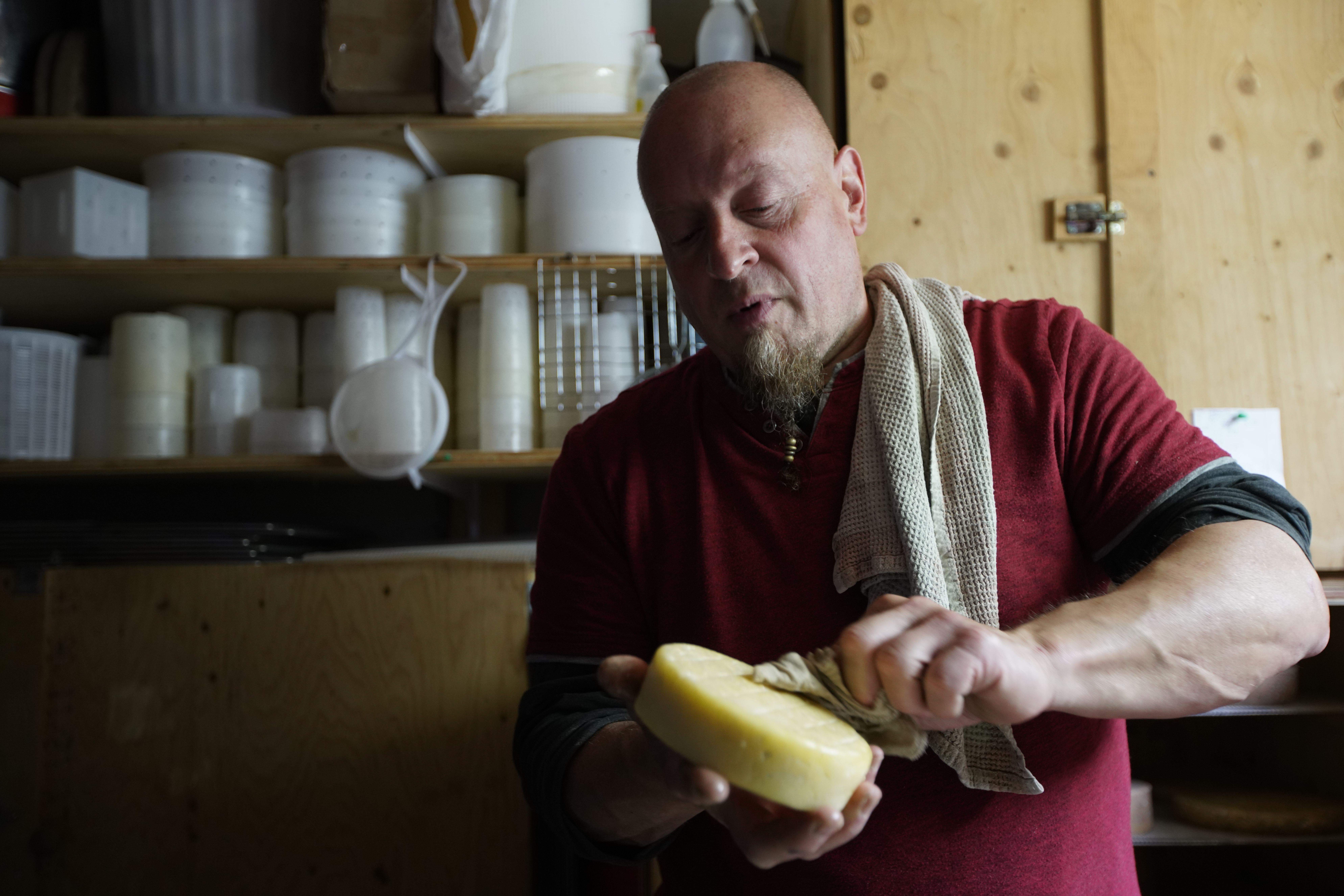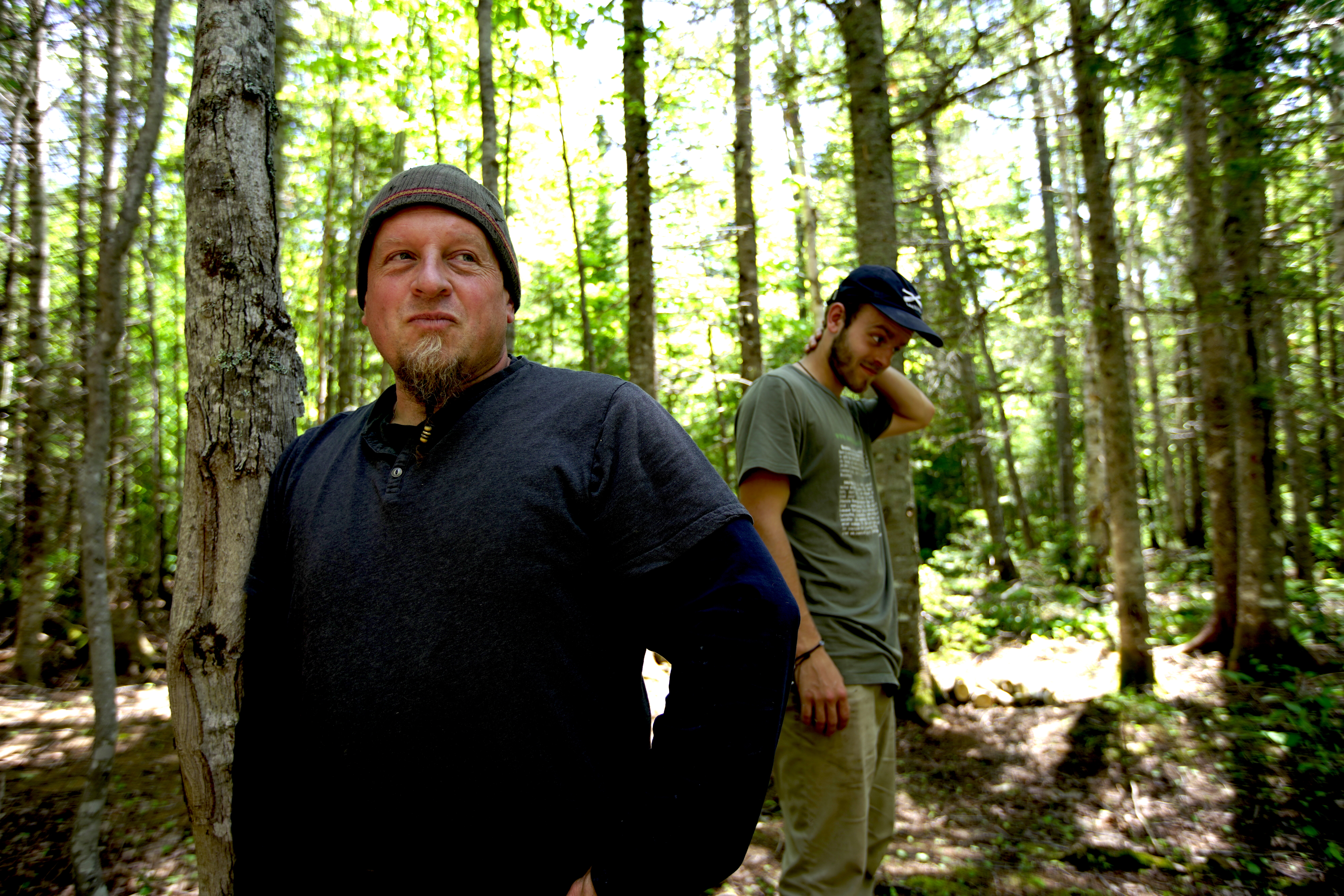 Direction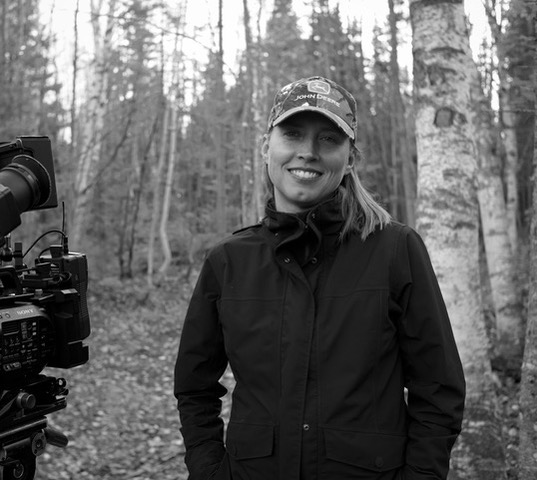 Laura Rietveld
Laura Rietveld is an emerging documentary writer, director and laureate of the Prix du Conseil des arts et des lettres du Québec – Work by an Emerging Artist in Montréal (2015). Bound by themes of identity, family, and the human-nature connection, Laura's work has appeared in English, Inuktitut, and French. Her first documentary, Okpik's Dream (2015) won Grand Prix Rigoberta Menchú Award at the Montreal First Peoples' Festival, Honourary Mention for the Grand Prize at the Innsbruck International Nature Festival in Austria, and was nominated for Best Documentary Program at the Canadian Screen Awards. Her first music video, Broke Down Ski'Tuuq was nominated for Best Music Video, Performance, Native American Music Awards (2018). Laura's latest feature documentary, The Family of the Forest (2022), selected for First Pitch, Forum RIDM (2018), workshopped with Sundance Collab (2021) has been nearly seven years in the making. Laura was not always a filmmaker. In 2010, frustrated by a lack of diverse and meaningful stories told by mainstream media, Laura resigned from a corporate media career. Laura holds an MBA from the Ivey School of Business and a BA in History from Queen's University, both Ontarian institutions.She lives in rural Quebec with her young family and chickens, surrounded by the nature that nourishes her.
Filmography
BROKE DOWN SKI'TUUQ, 3min, music video, 2017
LE RÊVE D'OKPIK, 72 min, documentary, 2014