RESURRECTING HASSAN
100 min, Documentary, Quebec, Canada, 2016
Directed by
Guillermo Proto, Carlo
Produced by
Carlo Guillermo Proto
Language
french/english/russian
Short description
Resurrecting Hassan is an exploration of a blind family of three's legacy of grief, tragedy and abuse as we follow them on their path to self-redemption.
Buy the DVD
Press reviews
(Carlo Guillermo) Proto gets intimate access to his subjects and paints a picture of a family desperately trying to cling to a sense of normalcy and togetherness in the wake of a tragedy.
Toronto Film Scene
The movie gets sometimes unbearably close to the Hartings, passionate, compelling characters who make eerily beautiful music. It's also one of the saddest films I've seen in a long time.
NOW Magazine
Resurrecting Hassan merges the disparate worlds of Denis, Peggy and Lauviah, from their profound grief to their New Age pursuit of miracles, their stunning musicality and incredible perseverance in the face of seemingly insurmountable adversity.
Montreal Gazette
Film details
Synopsis
Resurrecting Hassan traces the lives of the Hartings, a blind Montreal family of three who make their living singing in the city's subway stations. The Hartings lost their only sighted child Hassan in a tragic drowning accident, and have since turned to the teachings of Russian mystic Grigori Grabovoi, hoping to resurrect their son.
Credits
Screenplay and direction : Carlo Guillermo Proto
Image : Carlo Guillermo Proto
Sound conception: Carlo Guillermo Proto, Cory Rizos et Pablo Villegas
Editing : Carlo Guillermo Proto et Lorenzo Salazar
Music : Olivier Alary
Production : Carlo Guillermo Proto (The Handshake Productions)
Financial partners
SODEC
Conseils des Arts et des lettres du Québec
Conseils des Arts du Canada
TeleFilm Canada
Director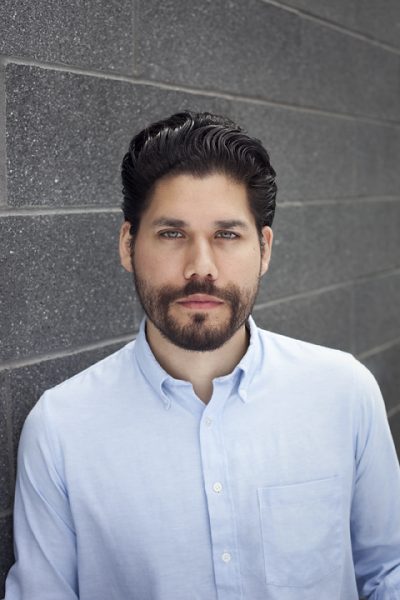 Guillermo Proto, Carlo
Raised in Quillota, Chile and Mississauga, Ontario, Carlo Guillermo Proto made his home in Montreal, Quebec. His work focuses on the unique interplay between identity and human experience in relationship to issues of geography, ethnicity and perceived disabilities. His first feature film is the documentary El Huaso (2012) which premiered at the Hot Docs the same year and then toured in more than 25 international film festivals. In 2017 his second documentary, Resurrecting Hassan, was released in theater, and was, once again, very well received by critics and toured the film festivals in the world.
Filmography
Resurrecting Hassan (2017 / 100 min)
El Huaso (2012 / 80 min)