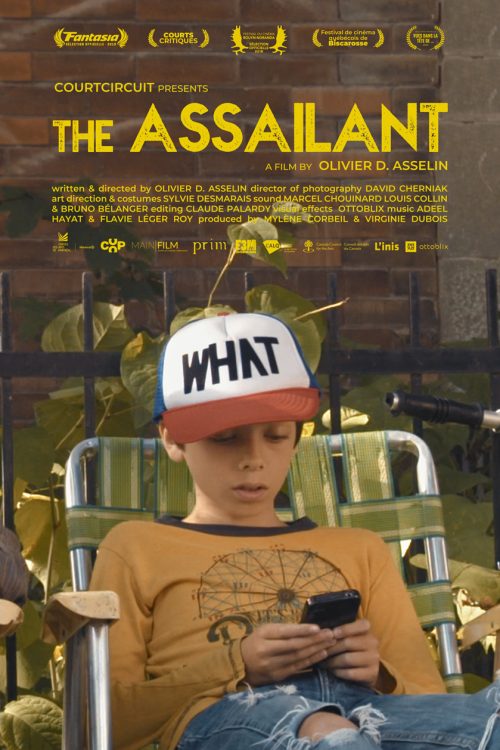 THE ASSAILANT
6 min., Short Film, fiction, Quebec, Canada, 2018
Directed by
Olivier D. Asselin
Produced by
Mylène Corbeil and Virginie Dubois
Language
French
Short description
Survival instinct of a machine-driven humanity.
Film details
SYNOPSIS
Among the concrete highways, as life constantly keeps driving people crazier and crazier, a small group is peacefully enjoying its coffee break. Momentarily without their day-to-day concerns, rescued by the sunny temperature from their every-instant run life, everyone is slowly enjoying its caffe latte. At once, time has stopped. Everything is perfect. Until the beast inside them is awaken by the brutal assault of a car alarm…
CREDITS
Screenplay and Direction OLIVIER D. ASSELIN
Cinematography  DAVID CHERNIAK
Production design and Costumes  SYLVIE DESMARAIS
Sound MARCEL CHOUINARD, LOUIS COLLIN and  BRUNO BÉLANGER
Editing CLAUDE PALARDY
Visual Effects OTTOBLIX
Score  ADEEL HAYAT and FLAVIE LÉGER ROY
Production  MYLÈNE CORBEIL and VIRGINIE DUBOIS
Director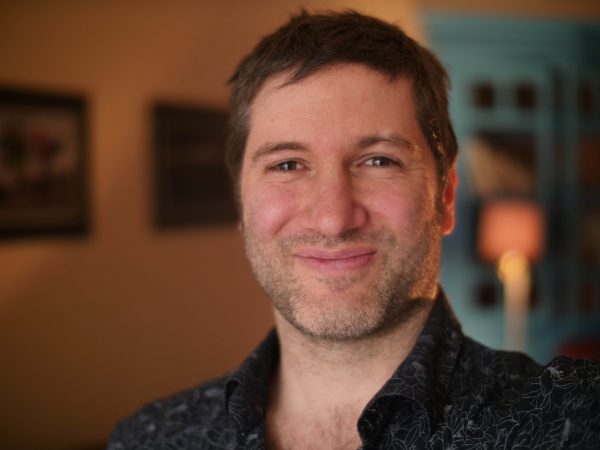 Olivier D. Asselin
Olivier D. Asselin studied Screenwriting and completed a master's degree in Experimental Media before studying Direction at L'INIS. A socially active filmmaker, he directed near thirty short to mid-length films, fictions as much as documentaries and experimental films. "Citoyens Inc." was rewarded in 2005 and "Tout se tient" won two awards in 2008. His fiction "Les âmes en friche" was screened at the 2009 Rendez-vous du Cinéma Quebécois and 3 of his other films were shown at Portneuf environmental films festival between 2010 and 2012. His feature documentary "Pipelines, pouvoir et démocratie" premiered at the 2015 RIDM and was subsequently screened at the 2016 Rendez-vous du cinema Québécois, as well as festivals in Paris and Graz. Olivier is also a live video mixer and is member of numerous independent media collectives, notably Courts Critiques and Medi@s Libres.