THREE MOTHERS
16 min, fiction, Quebec, Canada, 2008
Directed by
Schachter, Daniel Isaiah
Produced by
Périphéria
Language
English
Film details
Synopsis
Barbara hasn't been sleeping well. Not since her pregnant daughter Rebecca was due nine days ago. Barbara wants to go to London to be with her, but Rebecca has forbidden it. Distressed and impatient, Barbara decides to go to London anyways, with her elderly mother Hannah in tow.
Credits
Script and Direction : Daniel Isaiah Schachter
Photography : Nathalie Moliavko-Visotzky
Editing : Mathieu Bouchard-Malo
Art Direction : Alexis Dubois
Sound Design : Joe Barrucco
Production : Périphéria
Partenaires financiers
SODEC
Crédit d'impôt du Canada
CBS Television-Montreal
Télé-Québec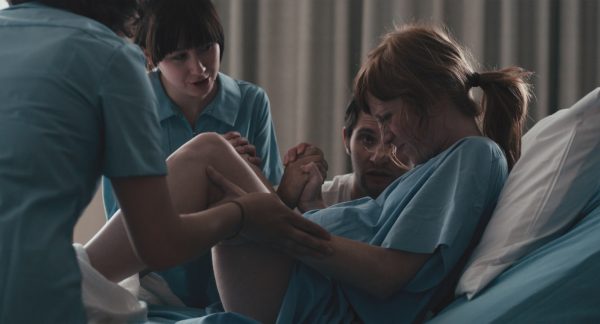 Director
Schachter, Daniel Isaiah
Daniel I. Schachter is a filmmaker, musician and English teacher born, raised and based in Montreal, Quebec. In 2008, Schachter wrote and directed his first short film, Three Mothers (2008), after winning the Grand Prize at Cours Écrire ton Court, a screenwriting competition hosted by the Festival du Nouveau Cinema in Montreal. The film picked up several prizes on the festival circuit, including the A&E Short Filmmakers Award and the OFQJ prize for Best Short Film at the Rendez-Vous du Cinema Quebecois.
Daniel also writes, records and performs music under the name Daniel Isaiah. His record "High Twilight", released by Secret City Records, was called a "stunning debut" by American Songwriter magazine, and put him on festival stages at SXSW, Pop Montreal, and Osheaga.
Fimography
Entre Chiens et Loups (2012 / 17 min)
Three Mothers (2008 / 15 min)
It's a Living! (2007 / 8 min)