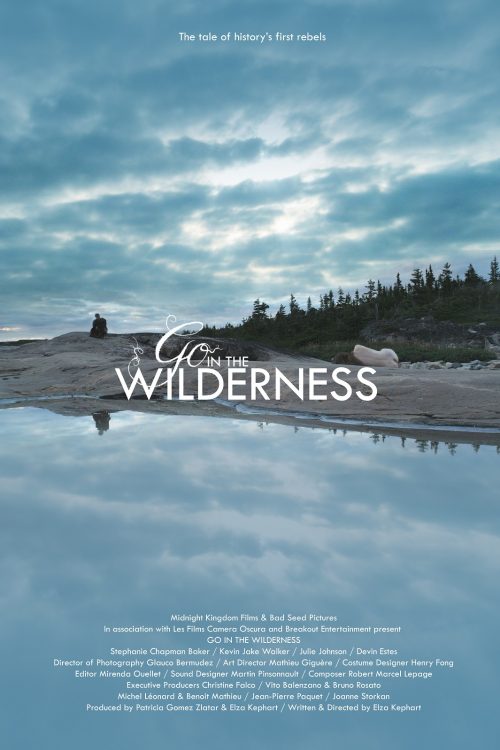 GO IN THE WILDERNESS
61 min, Fiction, Quebec, Canada, 2013
Directed by
Elza Kephart
Produced by
Elza Kephart, Patricia Gomez Zlatar
Languages
English, French
Short description
The tale of history's first rebels.

Buy the DVD
Press reviews
(…) Kephart once again shows how unique she is among contemporary young Quebec filmmakers with her telling of the original act of female emancipation. Her visually extravagant take on the Lilith story provokes and destabilizes through its narrative choices, its understated style, and the constant edge of absurdist humour it brings to the ancient story. The story of the world's first rebel told in the manner of a Bergman-esque road movie.
Julien Fonfrède, Programmer, Festival du nouveau cinéma
Film details
Synopsis
Go in the wilderness tells the story of Lilith, Adam's rebellious first mate, and Sammael, her guardian angel, as they forge an uneasy alliance on their journey back to Eden. Once in the Garden, they meet Adam and his new mate Eve, and realise that all is not as it seems in Paradise… Shot against the striking backdrop of Quebec's remote North Coast, Go in the wilderness presents a bold new version of the myth of creation.
Credits
Script and Director : Elza Kephart
Director of Photography : Glauco Bermudez
Editing : Mirenda Ouellet
Sound Design : Martin Pinsonnault
Music : Robert Marcel Lepage
Sound : Simon Olivier Richer et Dominic Heinzmann
Sound Mixing : Louis Gignac
Producers : Elza Kephart, Patricia Gomez Zlatar
With : Stephanie Chapman Baker, Kevin Jake Walker, Julie Johnson, Devin Estes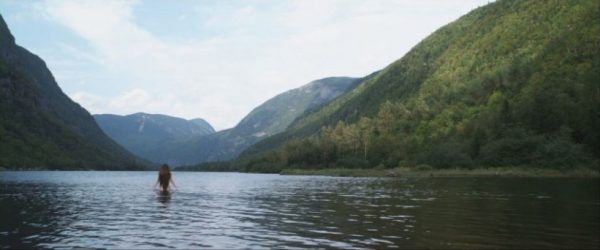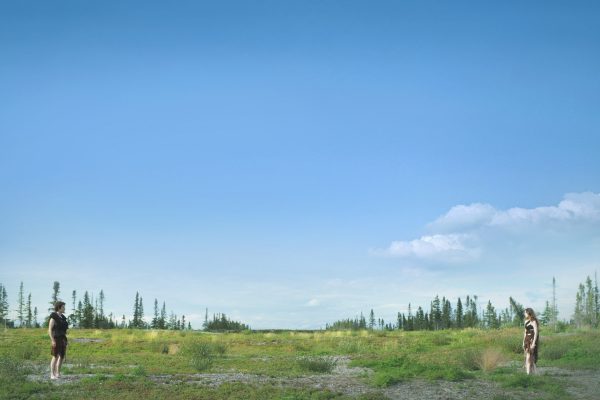 Direction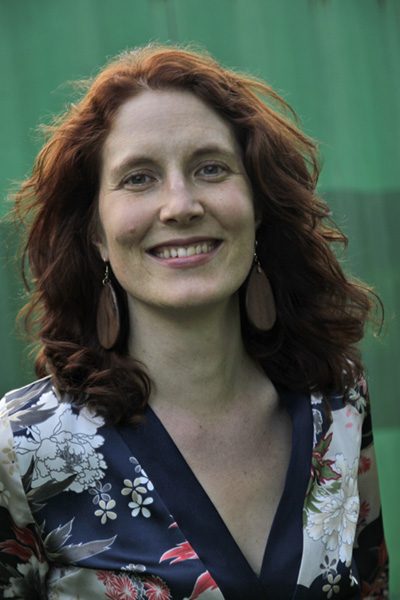 Elza Kephart
A graduate of Emerson College and the Canadian Film Center's Director's Lab, Elza directed her first feature film at 24. Graveward alike : a zombie nurse in love (2003) was screened in over 20 international film festivals, garnering the Kodak Cinematography Award at the Slamdance Film Festival in 2004. It was distributed on television, DVD, and in theaters. Her second feature, Go in the wilderness (2013), retells the legend of Lilith, Adam's rebellious first love interest. It premiered at the Festival du Nouveau Cinema in 2013. Elza has attended the Telluride Student Symposium, The TIFF Talent Lab, and the Berlinale Talent Campus. She has received numerous development grants from Telefilm, SODEC and CALQ. To make a living she works on Hollywood movies. Filmography Go in the Wilderness (2013 / 61 min) Beyond the Pearly Gates of Ill-Repute (2006 / 9 min) Graveyard Alive - A Zombie Nurse in Love (2003 / 82 min) Naughty Soxxx - Sock it to me! (2002 / 10 min) The Book of Joan  (1998 / 25 min)