JOURNEY'S END
80 min, Documentary, Quebec, Canada, 2009
Directed by
Jean-François Caissy
Produced by
Les Films de l'autre
Language
French/English
Short description
An abandoned motel converted into a retirement home sets the stage for an elegiac exploration of life and ageing.
Buy the DVD
Press reviews
It's a powerful, affecting experience.
Kenton Smith, Uptown Magazine
Journey's End beautifully illustrates the unique patience, subdued humour and poignancy that are possible only in the last stages of our lives.
The Uniter
Film details
Synopsis
In the far reaches of the Quebec countryside, between a road and a headland that plunges into the sea, an abandoned motel has been converted into a retirement home. In this former travellers' retreat, time seems to have ground to a halt. Journey's end is an elegiac exploration of old age, set in a place at once physical and allegorical.
Set against the backdrop of the rolling sea and changing seasons, the film takes us inside this microcosm, slowly revealing the workings of a self-contained world. By sharing in the lives of two dozen seniors over the course of five seasons, the viewer is drawn into the pace of old age; rather than providing answers, the film elicits reflection. The scenes unfold as a series of standalone but interlocking tableaux devoid of interviews, narration or music. This rigorous attempt to convey reality steadily builds the film's tone, a mood between despair and celebration.
Credits
Script and Direction : Jean-François Caissy
Direction pf Photography : Nicolas Canniccioni
Editing : Mathieu Bouchard-Malo
Sound Editing : Hugo Brochu, Martin Allard
Music : Julien Bilodeau
Sound Mixing : Serge Boivin (onf)
Production : Les Films de l'autre
in collaboration with : Maria films
Financial Partners
SODEC
Conseil des Arts du Canada
Conseil des Arts et des lettres du Québec
ONF
MAIN Film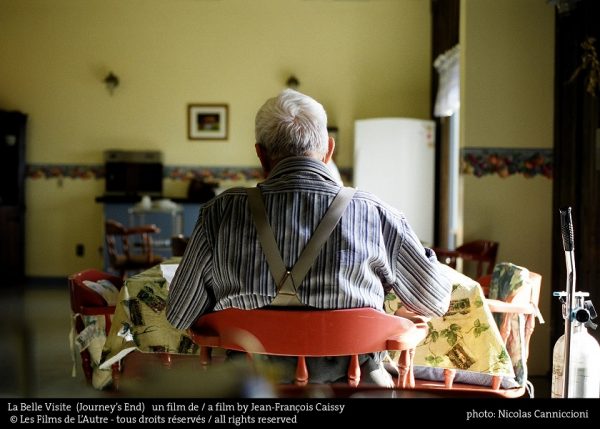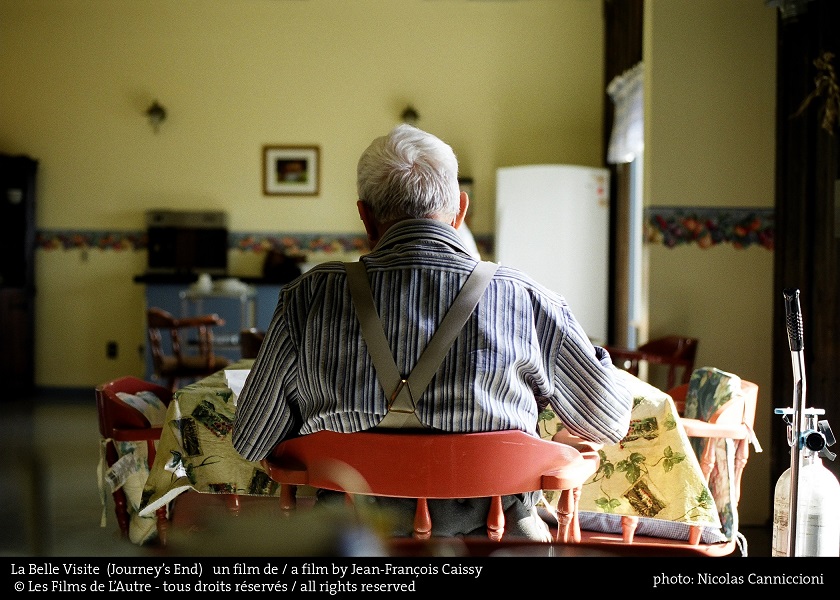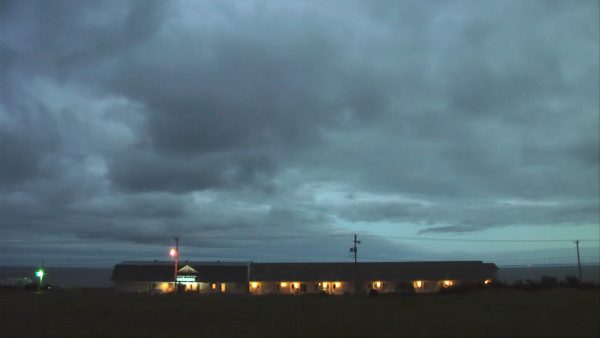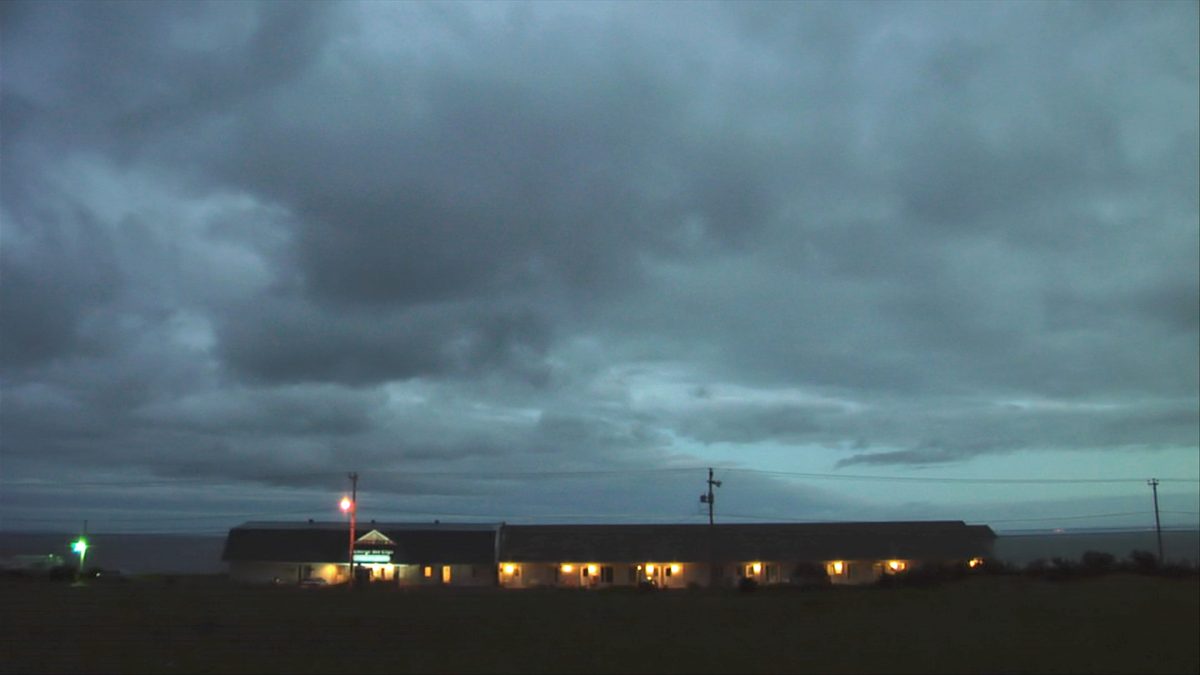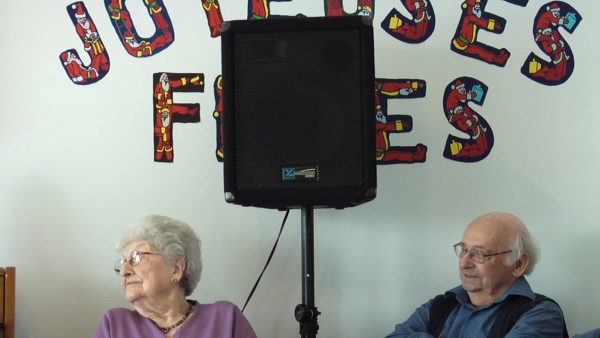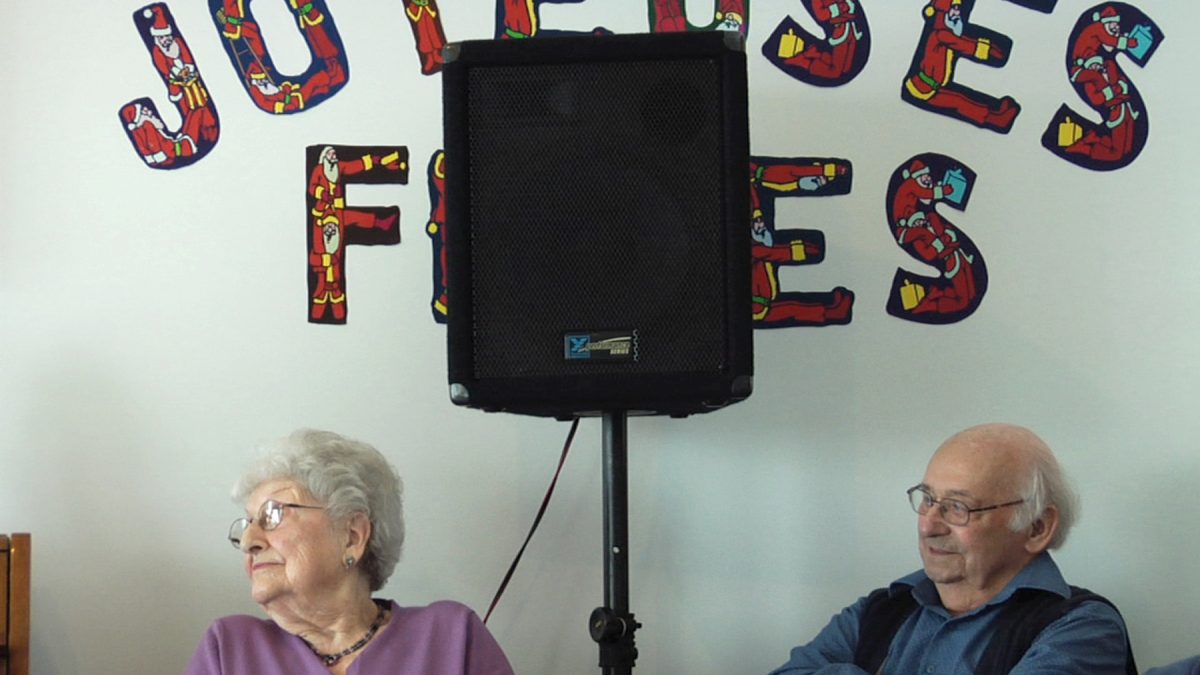 Director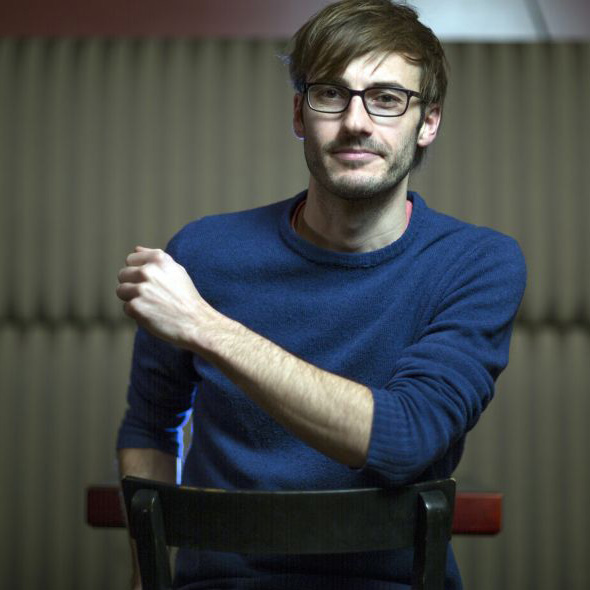 Jean-François Caissy
Jean-François Caissy, born in the village of Carleton-sur-Mer in Quebec, is an independent filmmaker and visual artist. His first documentary was the critically acclaimed La saison des amours (Mating Season) (2005). As an artist-in-residence for Les Films de L'Autre, he then directed La belle visite (Journey's End) (2009), the first of his films to earn him international attention. It premiered at the 60th Berlin International Film Festival, won Best Documentary at FICFA and was selected for numerous festivals around the world, including the BFI London Film Festival, Visions du Réel and Hot Docs. Trained as a photographer, Caissy is also a visual artist, and has had several gallery showings of his work. More recently, his video installation Derby was shown at the Centre Clark in Montreal and at the Galerie Espace F in Matane, Quebec. Guidelines (2014), his third documentary feature, was screened at the 64th Berlinale, won the "World Pulse Award" at IndieLisboa in Portugal and was presented at The Museum of Modern Art in NYC as part of the "MoMA Presents Series". It was his first collaboration with the National Film Board of Canada.
Filmography
Premières armes (2018 / 106 min)
Guidelines (2014 / 76 min)
La belle visite (Journey's End) (2009 / 80 min)
La saison des amours (Mating Season) (2005 / 72 min)