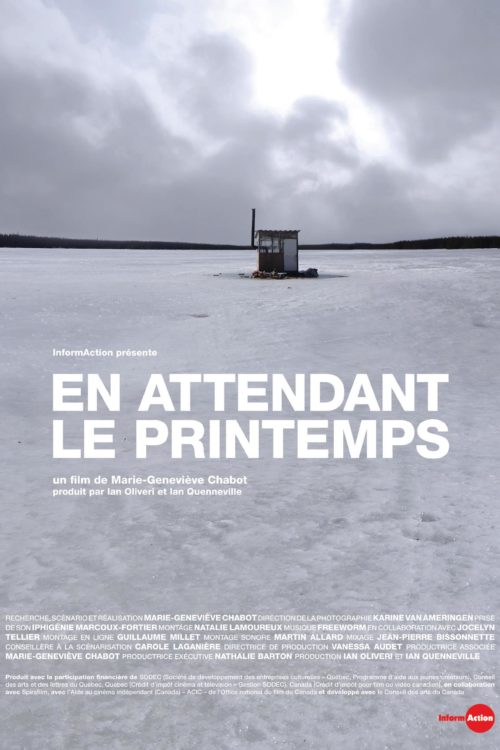 Waiting For Spring
80 min., documentary, Québec, Canada, 2013
Directed by
Marie-Geneviève Chabot
Produced by
InformAction (Ian Oliveri & Ian Quenneville)
Language
French
Short description
Documentary feature that tells a winter in the life of Berny and his neighbors, former miners from Nord-du-Québec who decided to stay in the region despite the closure of the mines and the departure of their relatives.
Subject
Environment
,
Portraits
,
Rural Life
,
Society
Film details
Synopsis
During the long winter season in Northern Québec, Berny and his neighbors live peacefully, chopping wood, fishing on the ice and getting ready for a rally. Former miners, they decided to stay in the region despite the closure of the mines and the departure of their relatives. This winter at the end of the world is their home.
Waiting for the Spring is a story made of snow, wind, rock and resistance, told with the poetry of vast silences and words cut with chainsaw.
It is the meeting of a mythical land, where the outdoors still shelter men who are both free and tied to their land. Exhausted but beautifully alive men.
Credits
Written and directed by Marie-Geneviève Chabot
Produced by : Ian Oliveri et Ian Quenneville
Executive producer : Nathalie Barton
Cinematography : Karine van Ameringen
Editing : Natalie Lamoureux
Sound Design : Martin Allard
Sound mixing : Jean-Pierre Bissonnette
Music : Freeworm
Sound Recording : Iphigénie Marcoux-Fortier
Participants : Bernard Bizier, Alain Dallaire, Jean-Yves Fournier
Script advisor : Carole Laganière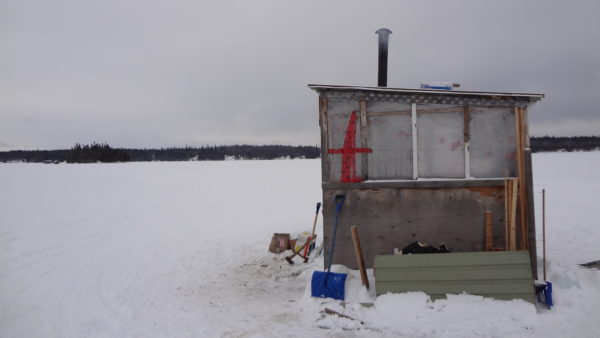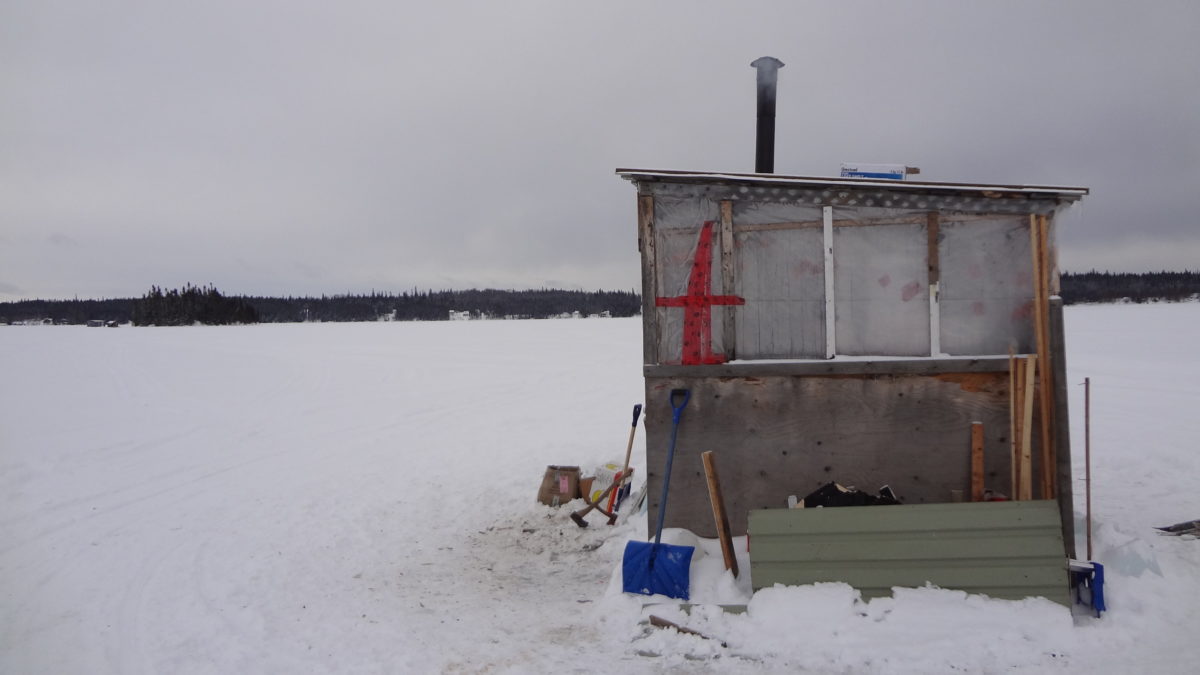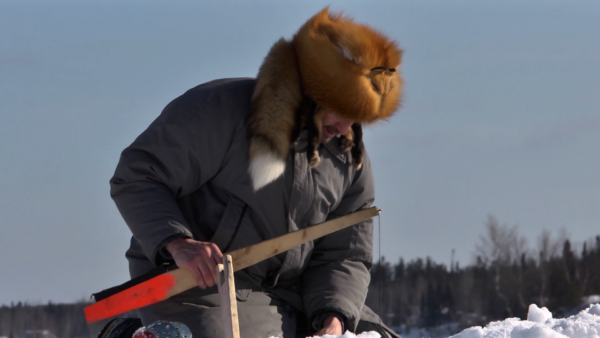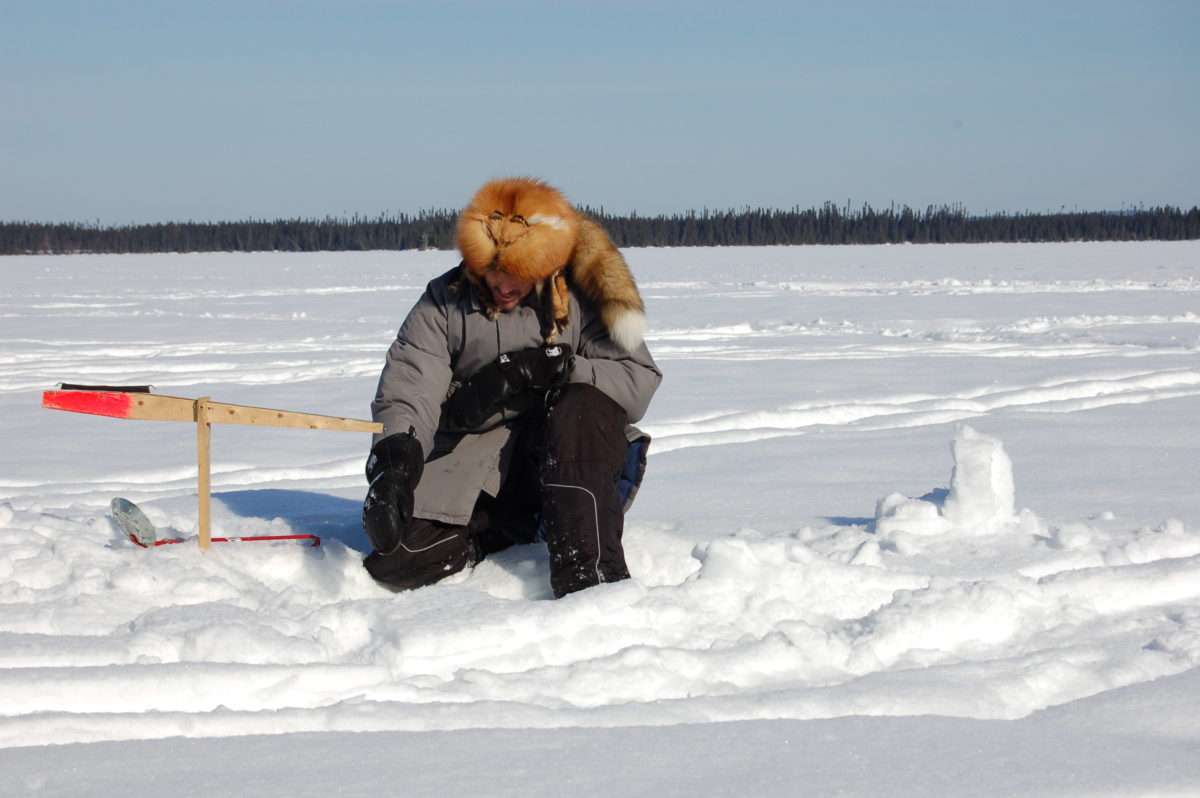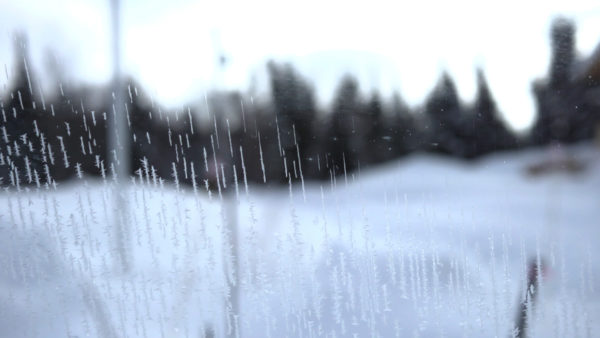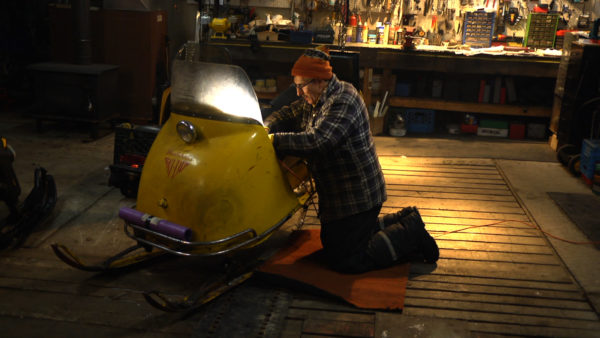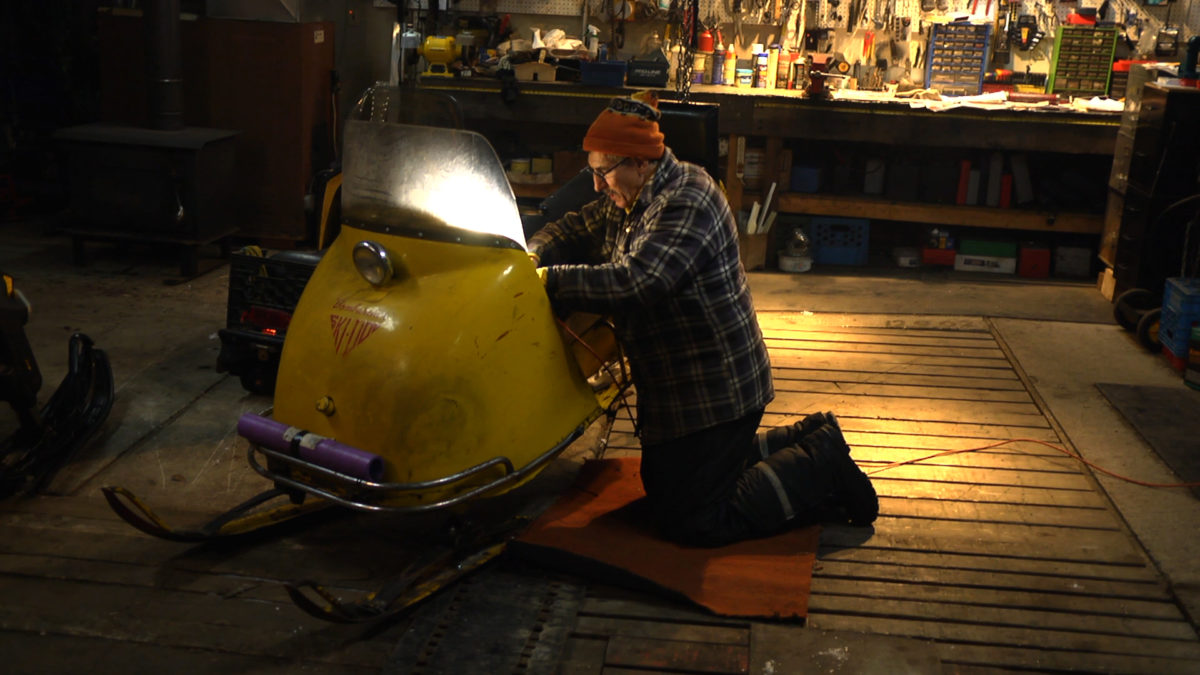 Director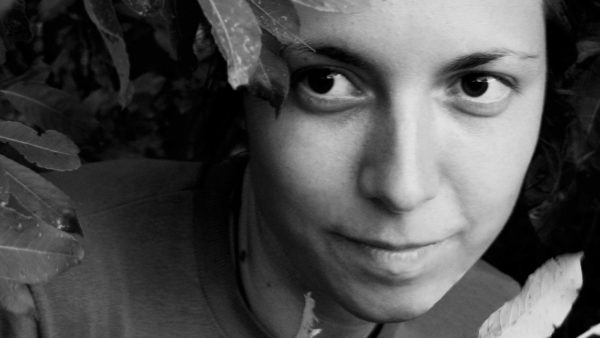 Marie-Geneviève Chabot
Native of Montreal, Marie-Geneviève Chabot works as an independent documentary filmmaker since 2004. After studying arts, then cinema at UQÀM, she gathered experiences in the cultural world. She worked as a videographer (Télé sans frontières, Parole citoyenne), she gave trainings in cinema (Wapikoni mobile, Québec cinema) and behind the scenes at the theater (Les Deux mondes, La Maison théâtre).
Since Bonne chance (NFB-produced, 2005), her first feature film shot in Africa, she directed several independent documentaries including Le peuple de bronze (young talent award at the Vues d'Afrique festival) and Le bout du monde, (PVP Group award at the Percéides festival). Inspired by her years in the North of Québec, his latest film, Waiting for Spring (InformAction, 2013) won the Jutra for best documentary feature film.
Filmography
En attendant le printemps
, 2013
Le peuple de bronze
, 2011
Passages
, 2010
Les mètres carrés oubliés
, 2008
La chasse aux trésors,
2007
Bonne chance
, 2005