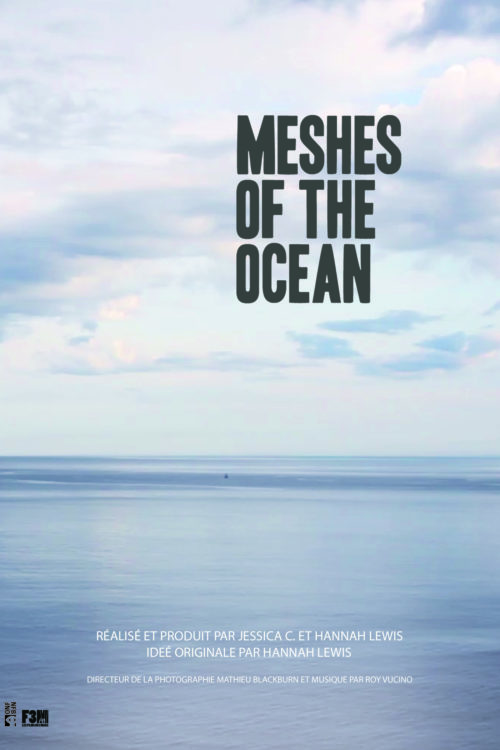 MESHES OF THE OCEAN
12min, Documentary, Canada, 2017
Directed by
Hannah Lewis & Jessica C.
Produced by
Jessica C. & Hannah Lewis
Language
English with French subtitles
Short description
Ron, a 96-year-old fisherman, introduces us to the days when we still fished by net in northern Canada. He talks about a time when fishing quotas did not exist.
Film details
Synopsis
Meshes of the Ocean is the story of Ron Ingraham, a charming 96-year-old Newfoundlander who immigrated to Canada during the 1940's, while the territory was still under the British law. In this documentary, Ron weaves his life's story from his home in the idyllic village of Neil's Harbour, Cape Breton. He recounts his experiences and the vast changes he witnessed in the fishing industry over the last century and shows his hand-knitting skills while repairing fishing nets, a sustainable practice barely employed today. Through Ron's story, we acknowledge practices lost over time and the importance of listening and learning while the knowledge is available.
Credits
Directed and produced by : Jessica C. & Hannah Lewis
Cinematography : Mathieu Blackburn
Editing : Jessica C.
Sound Design : Hannah Lewis
Sound mixing : Shelley Craig (ONF)
Music : Roy Vucino
Sound Recording : Mathieu Blackburn
Colorization : Denis Pilon (ONF)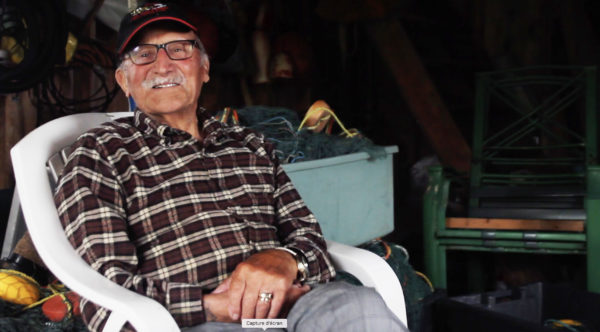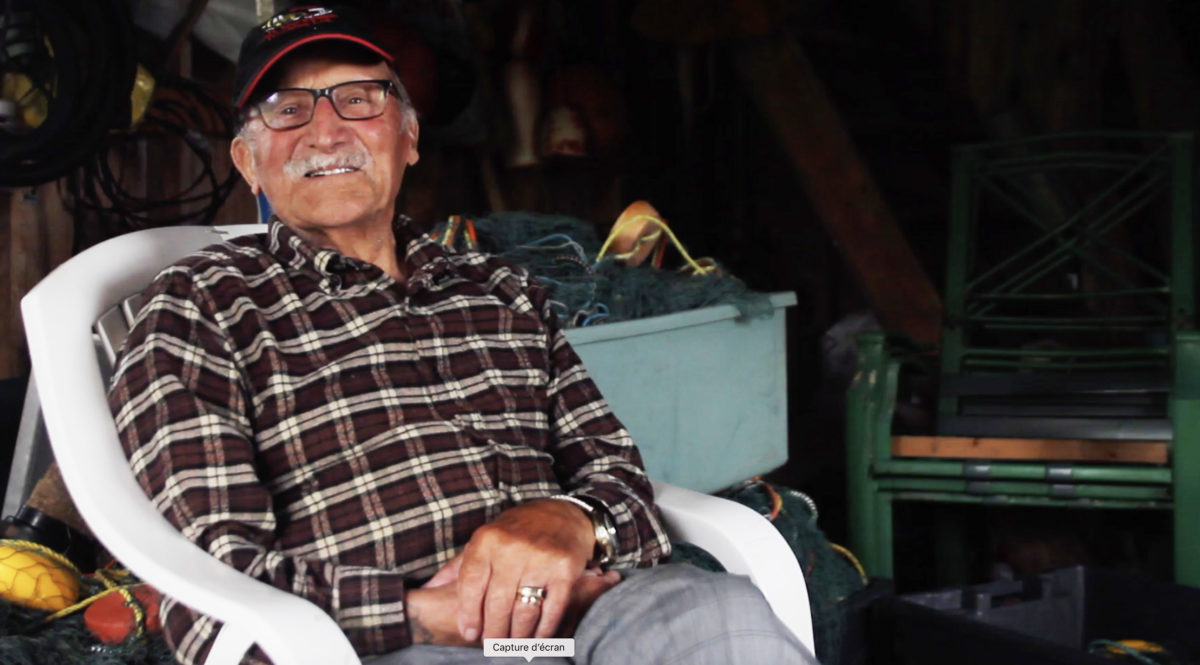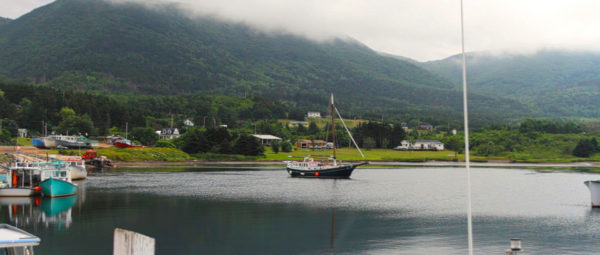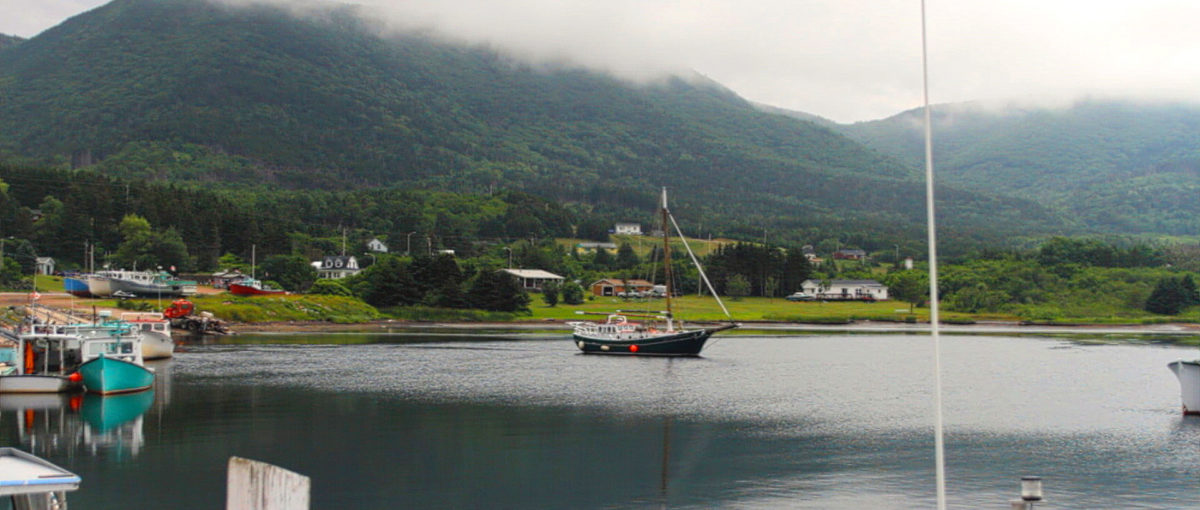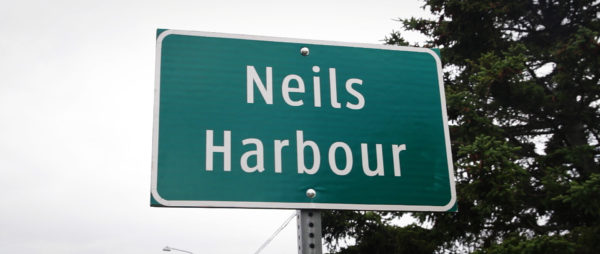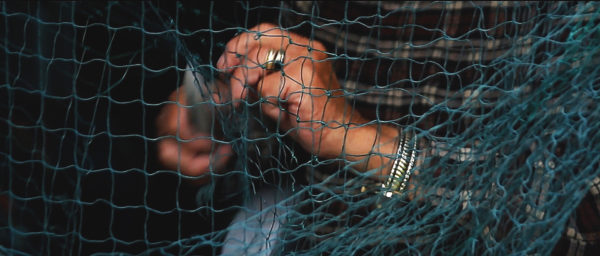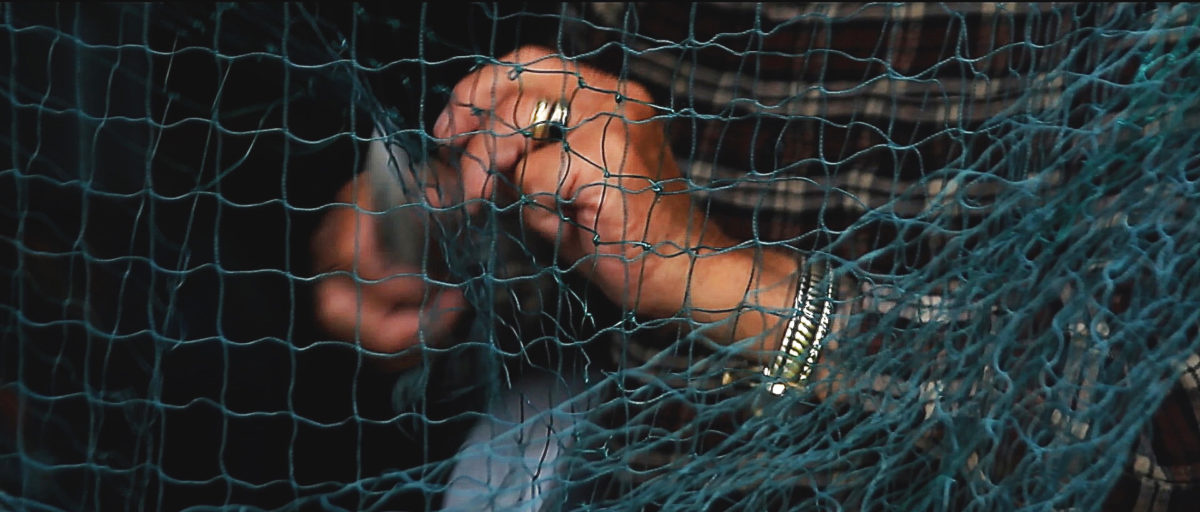 Director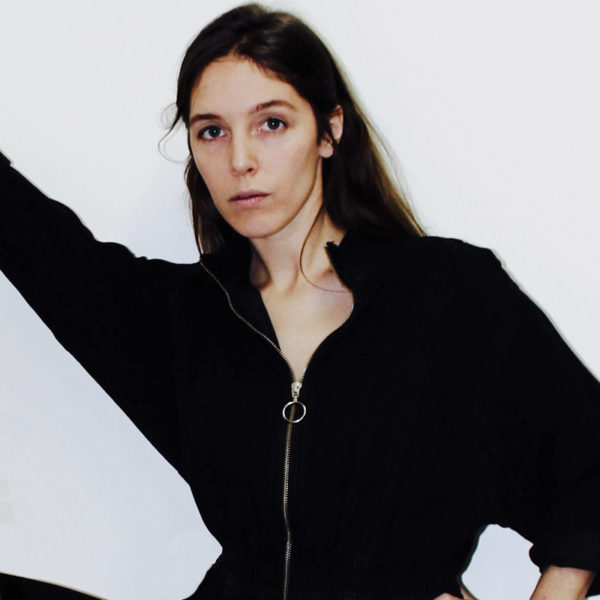 Hannah Lewis
Hannah Lewis is a Montreal based artist who has been working, for the past decade, as a musician in the art punk collective Red Mass and an experimental pop folk project called Birds of Paradise. As a child her family moved around the world and ended up settling in the arctic city of Iqaluit for her teenage years. Meshes of the Ocean is her first foray into the world of film and is based around a respected family friend from the island of Cape Breton, where her family lived before moving north. Her interest in film was roused by her work on music videos and soundtracks combined with her travels and upbringing. Preservation of culture and knowledge as well as exploring the stories of elders was an important part of life during her youth and continued to inspire the making of this film.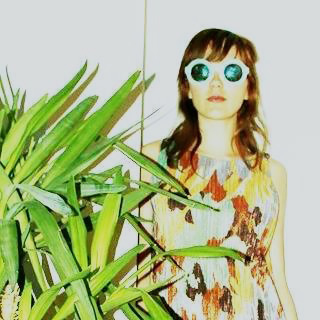 Jessica C.
Jessica C. has made music videos for Montreal bands; Birds of paradise, Genital hospital, Primitive hands and Jesuslesfilles and has directed fiction and documentary films (Just married, POP). She has written texts for magazines; Le Sabord, Moebius, Les écrits, Séquences, Cafard hérétique, Bouts du monde, La Bonante. She is currently working on her feature length documentary Libre and writing poetry. She is part of the programming committee and the Board of the Montreal Feminist Film Festival and she is involved in La poésie partout. She works at La Centrale galerie Powerhouse, a feminist artist run center.