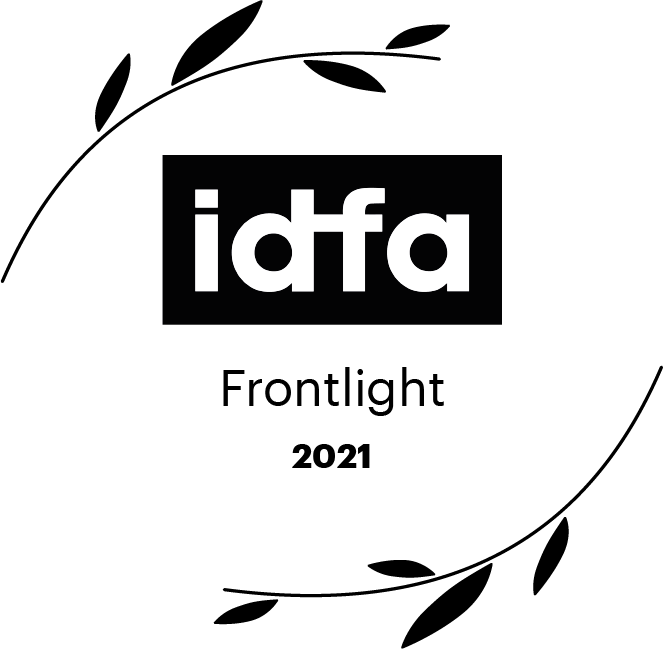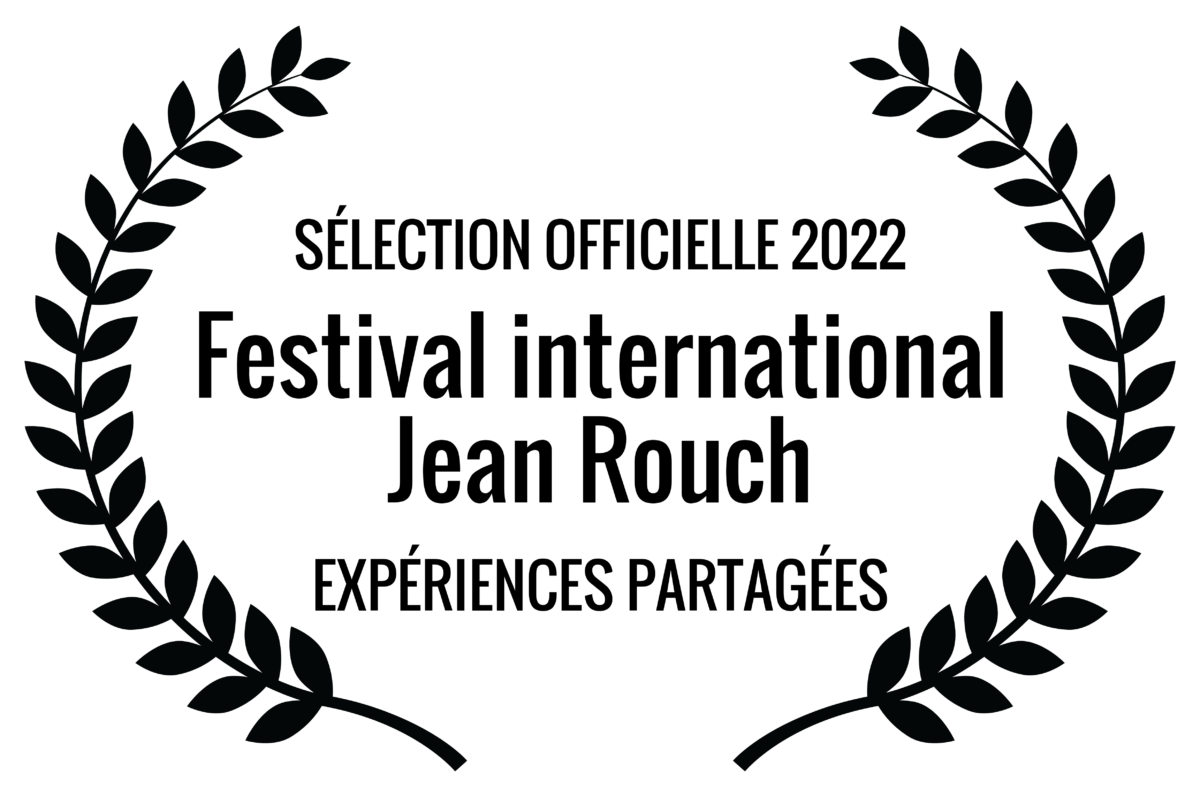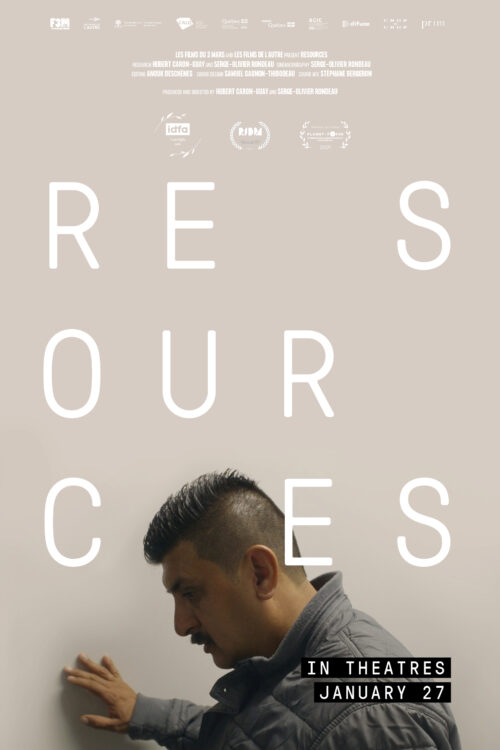 RESOURCES
99 min, documentary, Canada, 2021
Directed by
Hubert Caron-Guay & Serge-Olivier Rondeau
Produced by
Les Films de l'Autre - Hubert Caron-Guay and Serge-Olivier Rondeau
Languages
Spanish, French
Short description
An observational film about the meat industry in Quebec, where asylum seekers, mainly from Latin America, process a vast herd of livestock into meat. What is life like at various points along this chain ? - IDFA
Buy the DVD
Film details
Synopsis
The meat industry is booming in Quebec, Canada, where huge factories use standardized production methods to convert vast herds of livestock into meat. They hire asylum seekers, mainly from Latin America, so they can continue to produce at competitive rates.
This observational film splits its focus between the workers and the animals; between the parallel lives whose paths are destined to cross in the factories. We see new arrivals talking with a community organization that mediates between the workers and the factory, their stories and expectations intercut with scenes of overcrowded pigsties and cows milked day in, day out, and giving birth in chains. Directors Hubert Caron-Guay and Serge-Olivier Rondeau also point the lens at the parched and utterly depleted earth, where nothing but corn can grow. Everything that takes place here is in service to optimizing production.
At a calm pace, and without any direct comment, we are witness to the living conditions of humans, animals, and crops alike, in this subtle and critical look at a world driven by capitalism and the living links in the chain that make this possible. – IDFA
Credits
Script : Hubert Caron-Guay et Serge-Olivier Rondeau
Images : Serge-Olivier Rondeau
Editing : Anouk Deschênes
Sound design : Samuel Gagnon-Thibodeau
Sound mix : Stéphane Bergeron
Sound : Hubert Caron-Guay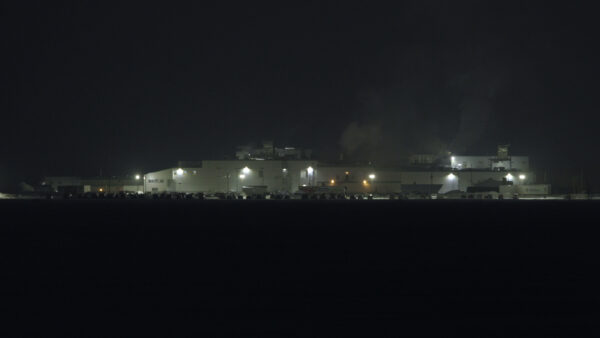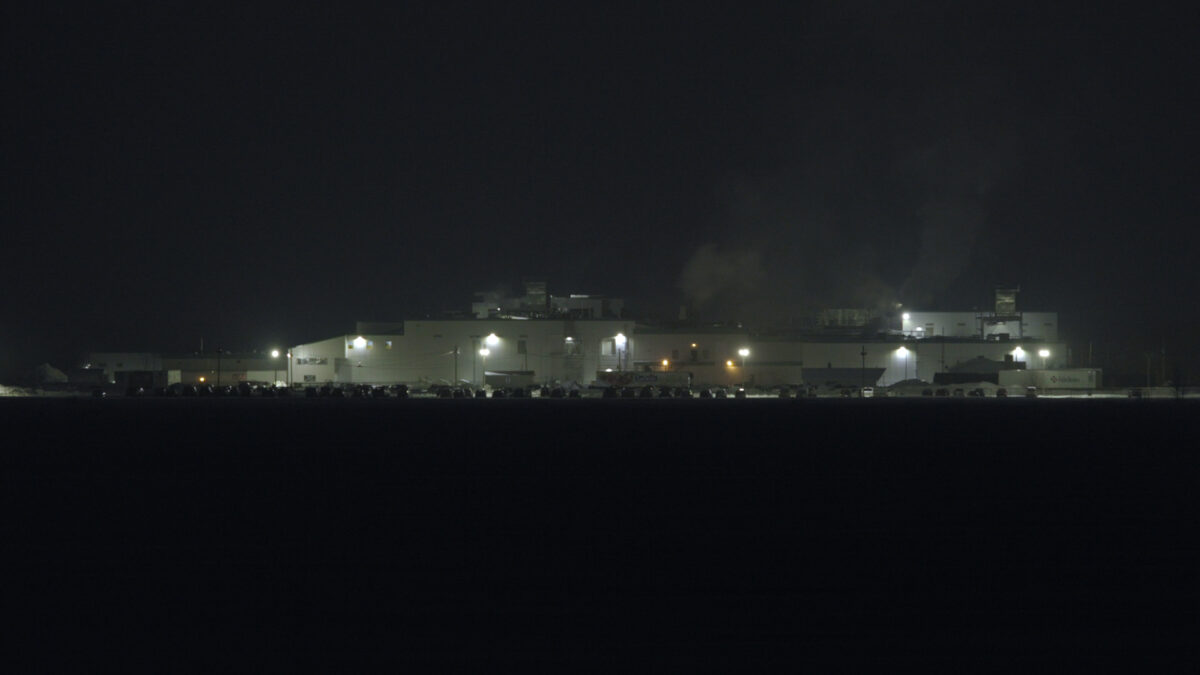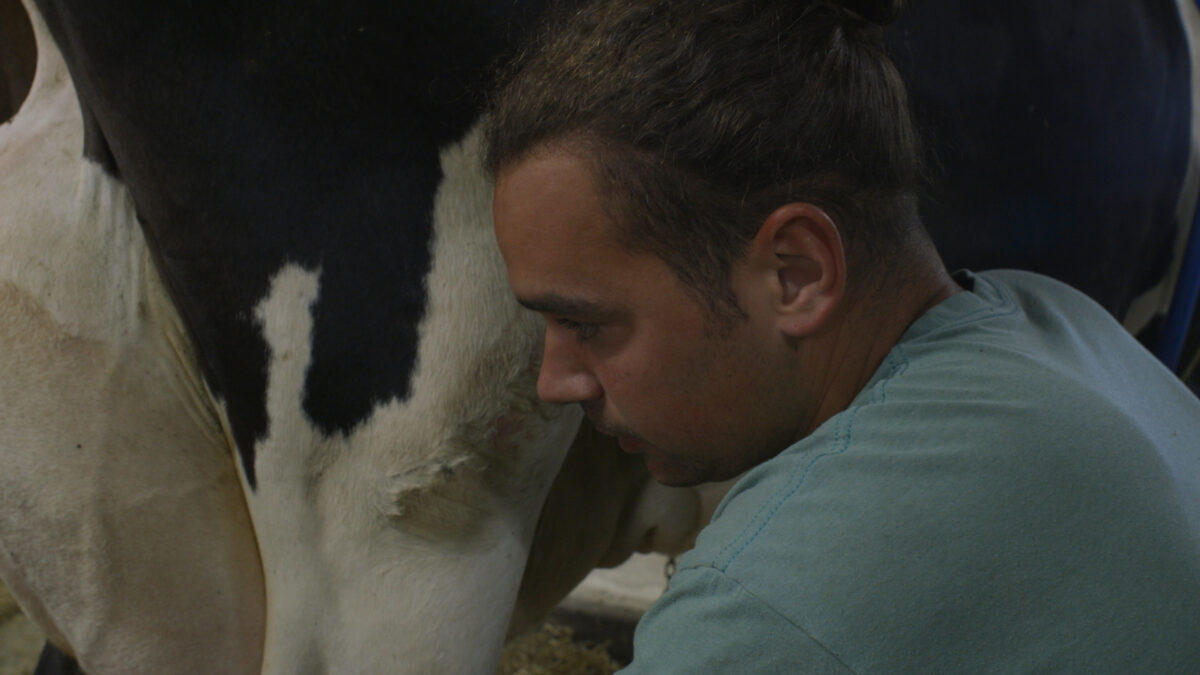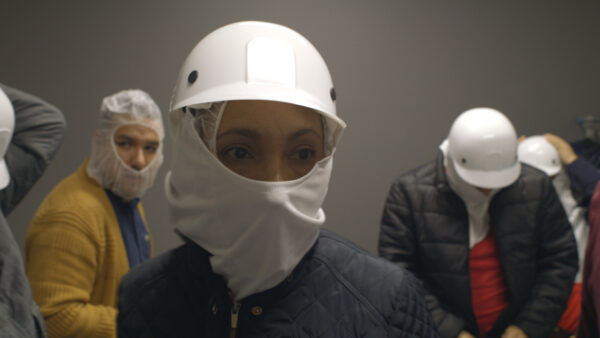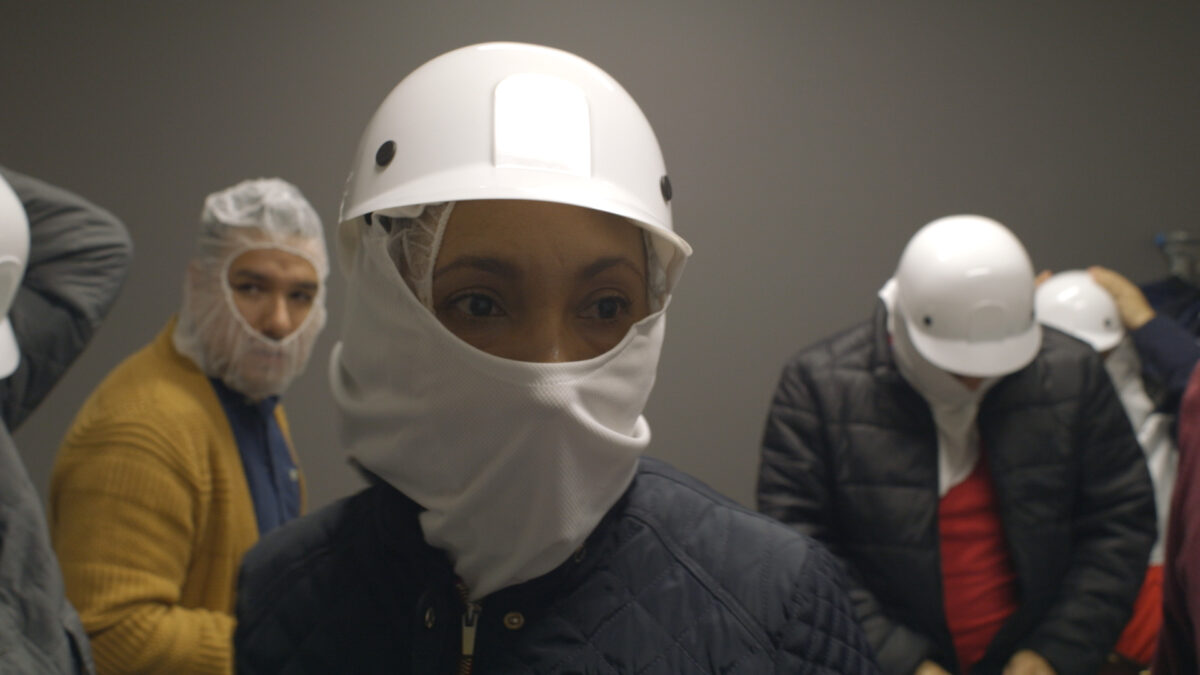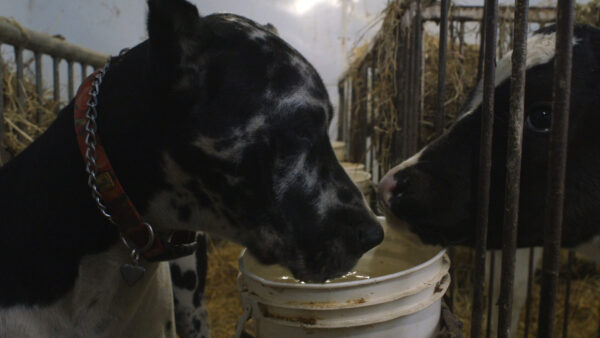 Direction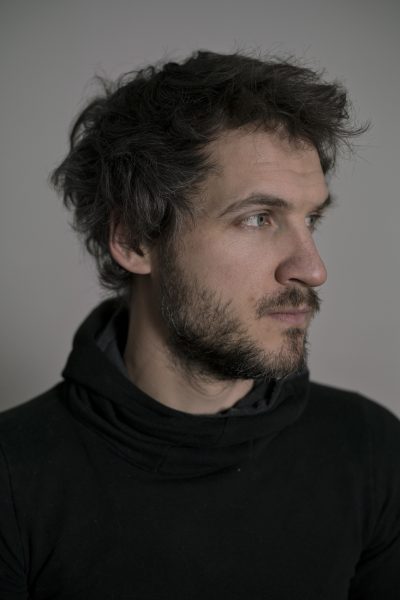 Hubert Caron-Guay
Hubert Caron-Guay is a producer, director, screenwriter and visual artist. He participated in the foundation of the Épopée group in 2010 where he coordinated and directed the most of his art project until 2015. His practice as a visual artist is at the intersection of cinema and installation art.
Filmography
Resources (2021/ 99 min)
Destierros (2017 / 90 min)
Fractures (installation) (2014 / 287 min)
Rupture (2014 / 150 min)
Insurgence (2013 / 137 minutes)
L'État du monde (2012 / 84 minutes)
L'État des lieux (2012 / 205 min)
L'État du moment (2011 / 95 minutes)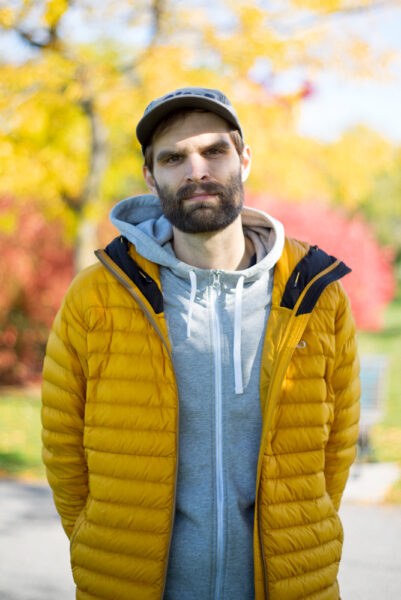 Serge-Olivier Rondeau
Serge-Olivier Rondeau's practice intersects social science research, media arts and experimental
ethnography. His films and installations explore the ecology of relationships between humans and
other-than-human entities. He is particularly interested in the lived experiences (of collaboration,
symbiosis, violence) that these interactions generate. He participated, among other things, in the Manif
d'art 7 in Quebec City with the Épopée group, exhibiting Fractures (2014), an installation made with the
films Ruptures (2014) and Insurgence (2013). For the Mois de la Photo à Montréal (2016), he presented
at the McCord Museum a nine-channel video installation, In Loving memory <3, with After Faceb00k of
which he is the co-founder. In 2021, he directed the short film Grand National and his first feature film,
Resources, a look at the conditions of living beings caught in the meat supply chain.
Filmography 
RESOURCES, 2021, 99 min, Documentary
GRAND NATIONAL, 2021, 21 min, Documentary
IN LOVING MEMORE <3, 2016, 45 min, Installation
FRACTURES, 2014, 287 min, Installation