A film by Benjamin Hogue
Buy the DVD or invite the filmmaker to present his film in your classroom! (distribution@f3m.ca)
Montreal, September 12, 2017 – Presented in premiere at the Rendez-vous du cinéma québécois (RVCQ 2017), Benjamin Hogue's BGL Fancy is now available on DVD and VOD. Continuing its tour in the province of Quebec, the film will be presented on September 29 at the Saint-Séverin Film Festival in Beauce and on November 27 at Cinéma Princesse, as part of the Cinédit Screenings organized by Vues dans la tête de Rivière-du- Loup, hosted by the filmmaker.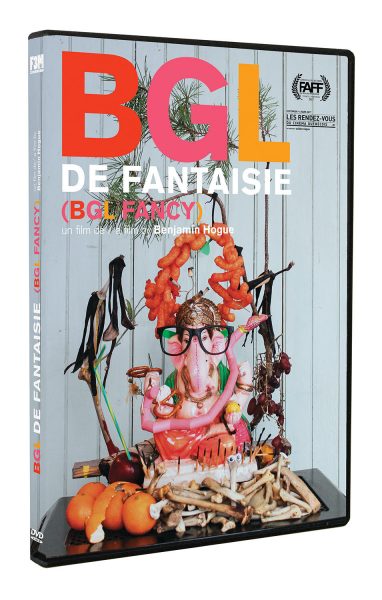 Production : La Soute | Distribution : Les Films du 3 mars
Documentary | 83 minutes | 2017 | Québec, Canada
Original version in French and English – with French and English subtitles
After a twenty-year-long career, the contemporary art group BGL (Jasmin Bilodeau, Sébastien Giguère and Nicolas Laverdière) are offered a wonderful and colossal challenge.  In a short period of time, they are to create and oversee two monumental public art pieces – one in Montréal and the other in Toronto – and represent Canada during the 56th Biennale in Venice.  What better moment than to shine the spotlight on this immensely creative trio and allowing us to take a retrospective look on their prolific and disconcerting legacy.  This fairy-tale like documentary, entangles humour, extravagance, oneirism and camaraderie.