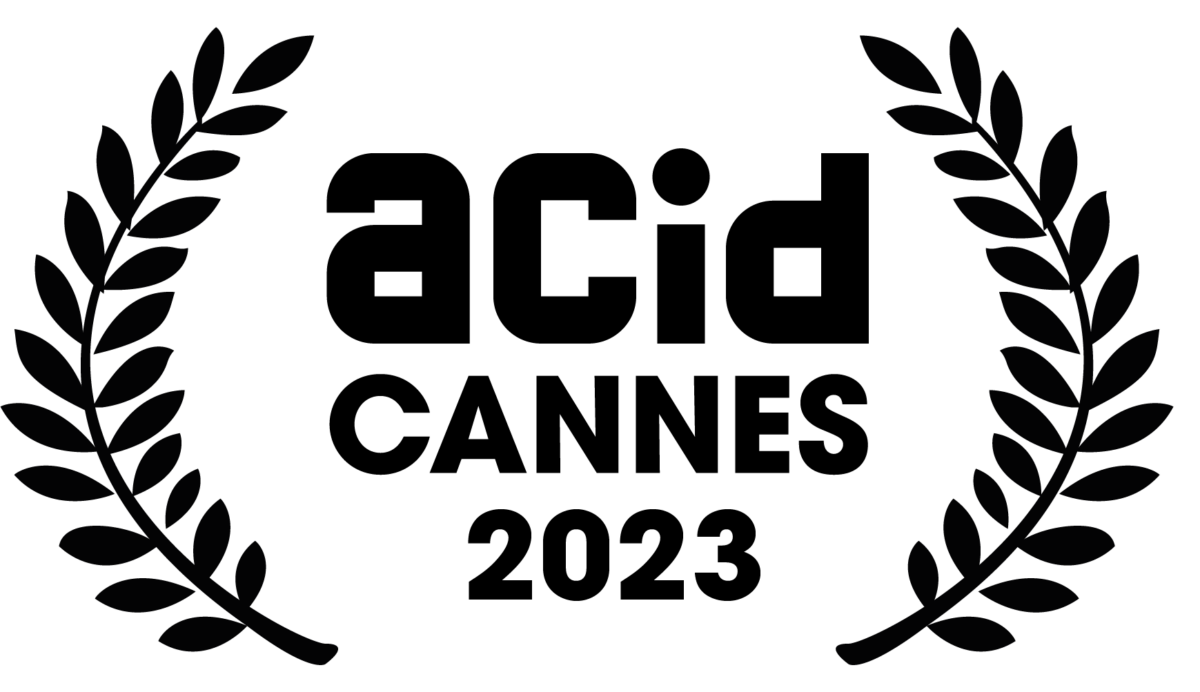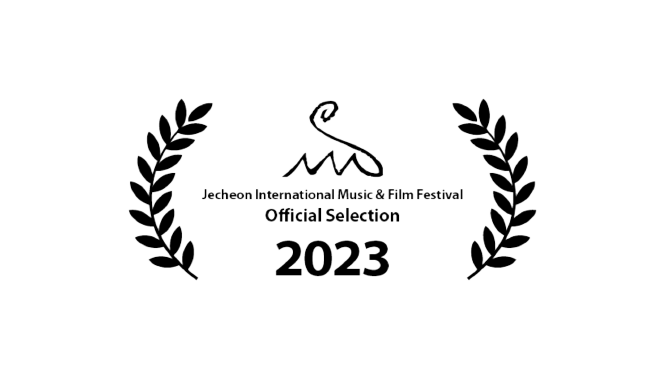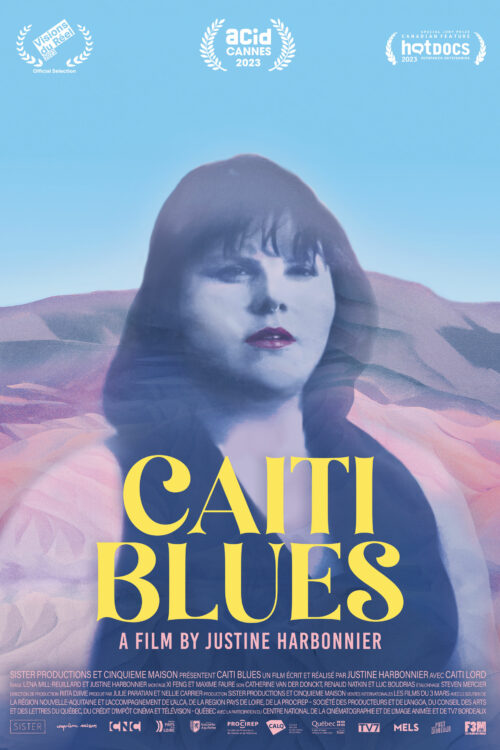 CAITI BLUES
84 min., Documentary, Québec, Canada/France, 2023
Directed by
Justine Harbonnier
Produced by
Cinquième Maison and Sister Productions - Nellie Carrier and Julie Paratian
Language
English
Short description
Caiti Lord has a beautiful voice that she plans to use to do more than sell cherry cocktails. As madness surges in the United States, in a most disturbing absurd manner, Caiti is overtaken by a growing sense of suffocation. So Caiti sings. The blues.
Film details
Synopsis
Caiti Lord had always dreamt of being a singer. A born-and-bred New Yorker, she studied at the best music schools and performed on Broadway. Her future was sparkling bright . . . But today, the only thing that glitters is the snow that falls on the desert. Self-exiled in Madrid, New Mexico, far from the glitz and glamour of the Big Apple, Caiti's looking for a way forward. In this former ghost town, surrounded by mountains and old hippies, between her day job slinging drinks to tourists and the sleepless festive nights, her life is slipping by. That's the story she tells each day on her radio show. As the United States sinks into madness and the world turns terrifyingly absurd, Caiti feels increasingly suffocated. She's about to turn 30 and her future has never felt so uncertain. How can she find her way back to a place of meaning and self-expression?
Credits
Script writer : Justine Harbonnier
Cinematography : Léna Mill-Reuillard and Justine Harbonnier
Editing : Xi Feng and Maxime Faure
Sound : Catherine Van der Donckt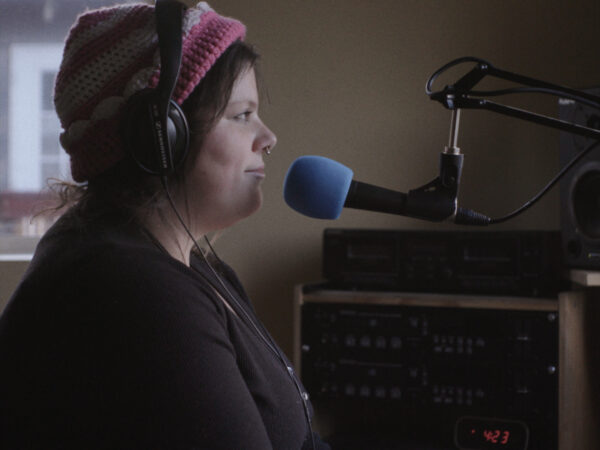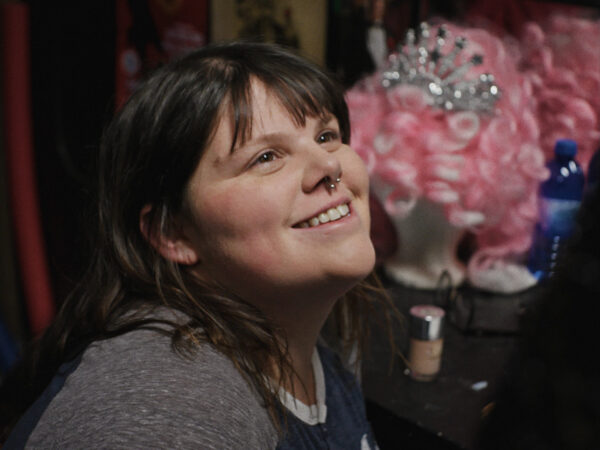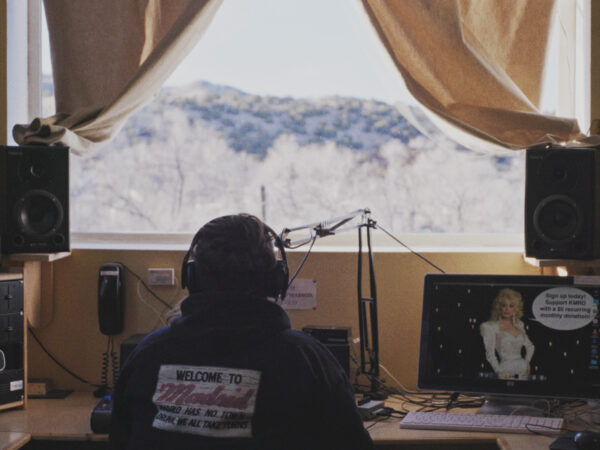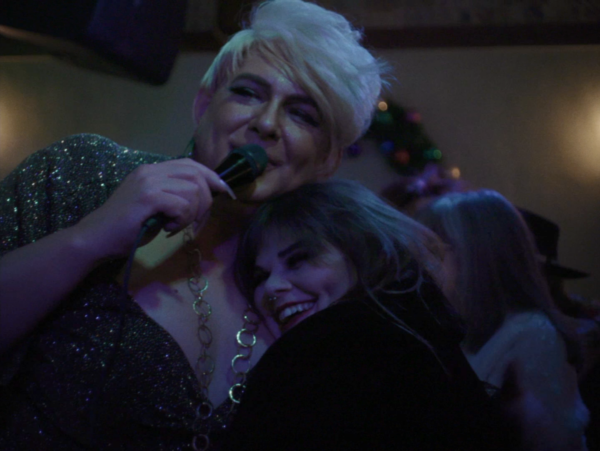 Direction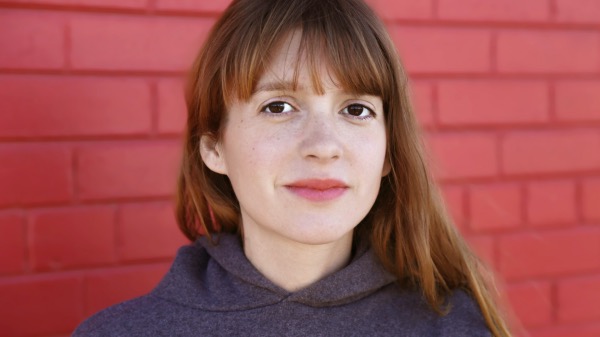 Justine Harbonnier
Justine Harbonnier was born in France and grew up in Nantes. After completing a master's in comparative literature at the Université du Québec à Montréal (UQAM), she began making short independent films that screened at a number of international festivals. 
Her first self-produced film, Il y a un ciel magnifique et tu filmes Angèle Bertrand, distributed by SPIRA, had its world premiere at New York's MoMA. She followed that up by working with other production studios on writing and research projects, and by directing the video poem Terrain vague, an award-winner at the Festival de la poésie de Montréal. 
Her most recent short, Andrew Keegan démenage, won the GREC/France TV "Une Minute" award. Distributed by the MEM – Centre des mémoires montréalaises, the film has shown at such venues as FIDMarseille, the RIDM, DOXA, Festival Interférences, the Istanbul International Architecture and Urban Films Festival, and the Pančevo Film Festival. 
Harbonnier's first feature-length film, Caiti Blues, co-produced by Sister Productions (France) and Cinquième Maison (Québec), was selected for Visions du Réel, Hot Docs and ACID Cannes. A documentary feature, La Simulation, is currently in development with French co-producers Les 48e Rugissants and Special Touch Studios. Both projects have received substantial support, including a 2019 SCAM – Brouillon d'un rêve grant and the City of Nantes' Fonds d'accompagnement aux projets émergents. Harbonnier has also attended various artists' residencies (Films en Bretagne, La Plateforme, Moulin d'Andé, IDFAcademy) and festival marketplaces (Docs-in-Progress Cannes, FIFIB).